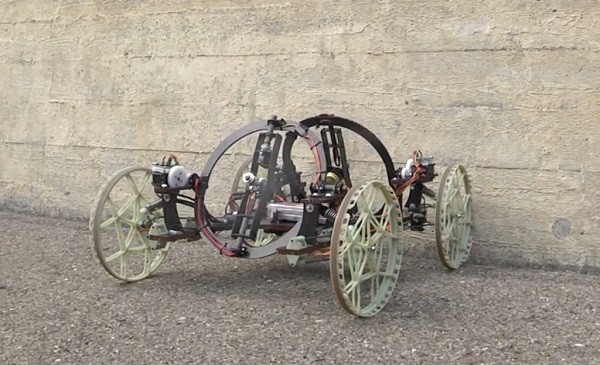 Disney Research Zurich has joined  forces with ETH Zurich to developed an amazing multimodal, 4-wheeled robot that can drive through any terrain and can even climb walls.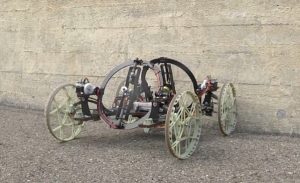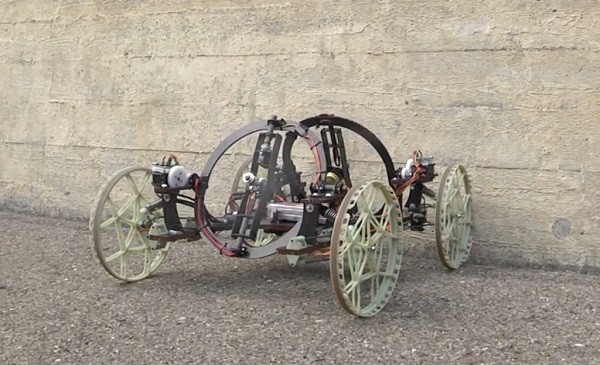 Called VertiGo, the robot relies on two tiltable propellers that "provide thrust onto the wall" and four wheels; only two of the wheels are steerable.
This 3D printed robot is lightweight, agile and literally defies gravity.
"By transitioning from the ground to a wall and back again, VertiGo extends the ability of robots to travel through urban and indoor environments. The robot is able to move on a wall quickly and with agility," Disney Research says.
"The use of propellers to provide thrust onto the wall ensures that the robot is able to traverse over indentations such as masonry. The choice of two propellers rather than one enables a floor-to-wall transition – thrust is applied both towards the wall using the rear propeller, and in an upward direction using the front propeller, resulting in a flip onto the wall."
Click on the video below to see VertiGo go!