Toyota Australia is looking to take sales and service standards to the next level after a record-breaking two thirds of its entire dealer network were awarded the maximum five-star customer service rating in the past year.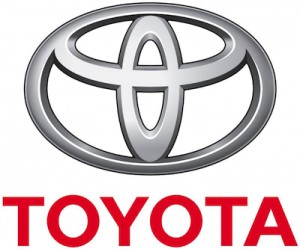 According to the company, the results were determined by independent surveys of owners – whom the car maker refers to as guests – about the level of satisfaction with their experience at Toyota dealerships during 2015.
The company has now pledged to gain an even deeper understanding of each guest and the reasons that determined their opinion rather than simply relying whether a dealer's performance is deemed to be satisfactory.
Toyota Australia's executive director sales and marketing Tony Cramb said the new approach essentially asks customers whether they "intend to recommend Toyota to their friends".
"We are committed to ensuring the experience Toyota gives you is so good it's worth talking about," Mr Cramb said.
"We don't just want satisfied guests, we want to deliver an experience that lives up to our Oh what a feeling! brand promise every time we meet."
Mr Cramb said it was imperative that guest experience be well understood, closely monitored and continually improved on.
"The goalposts keep shifting, so it is vital we really listen to our guests to ensure we have the information that enables us to be much more effective in improving the overall ownership experience for each guest," he added.
"It is also good for our business because we can create a sustainable competitive advantage by ensuring our operations exceed guest expectations."
Mr Cramb said the 2015 five-star guest experience dealers deserved their praise for cementing the company's position as a leader in the automotive industry.
He said 69% of the company's 209 participating dealerships received the maximum rating for both sales and service, which represents a significant improvement on the 2014 results (42%).
According to him, the company already has a range of initiatives in place to improve the interaction with guests, revamping its dealer standards to include specific advances such as the appointment of a guest experience manager in each dealership.
"If we want to stay ahead of the market and meet the changing needs of our guests, we also have to get the basics right by remaining at the forefront of the industry so we can offer the best vehicles available in Australia," he concluded.