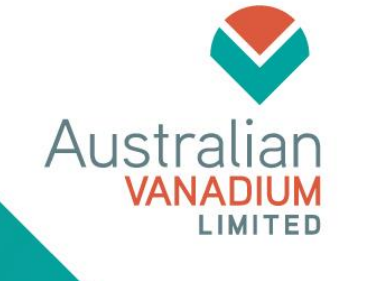 Australian Vanadium Limited (AVL) has signed a Memorandum of Understanding (MoU) with C-Tech Innovation Limited, a UK- based company which develops technologies for electrochemical preparation of vanadium electrolyte as well as many other chemical and electrochemical technologies.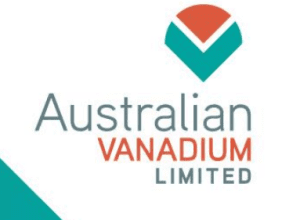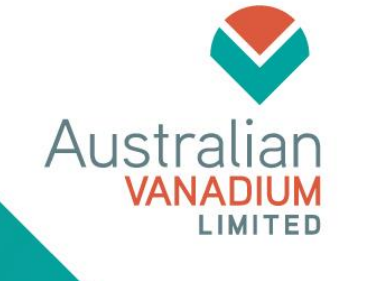 Under the terms of the agreement, the two parties will collaborate on the development of vanadium electrolyte production capability in Australia through both stand-alone and mine-attached facilities.
C-Tech Innovation deliver innovative products and processes for electrochemical and advanced thermal applications. This includes unique electrochemical processes for use in energy and environmental applications, such as metal recovery, water treatment, chemical synthesis, fuel cells and batteries.
AVL said it was drawn to collaborate with C-The Innovation because of their work with flow batteries, and in particular, their product solutions for the electrochemical production of vanadium electrolyte, which aligned with AVL's integrated vanadium strategy for Vanadium Redox Flow Batteries (VRB).
"C-Tech Innovation has developed a proprietary electrochemical process of vanadium electrolyte suitable for use in vanadium redox flow batteries. Approximately 20% to 30% of the total cost of a VRB battery is due to the vanadium electrolyte, which can be used to store electrical energy from grid or renewable generation sources. This stored energy is then able to be used later when the battery is discharged, for example, when demand is higher than supply from renewable sources, or to export back to the grid to maintain grid stability," AVL said in an ASX release.
"VRB's are unique energy storage devices particularly suited to commercial on-grid and off-grid applications, due to their scalability, long asset lives with deep and high cycling capability. Their low risk operation makes them particularly suitable for commercial operations where safety is of paramount importance."
According to AVL, its 100% owned subsidiary, VSUN, is also included in the MoU, with all three parties to collaborate to develop electrolyte production capabilities in Australia, New Zealand and South East Asia.
AVL said that key objective of the agreement include:
The contract supply and installation of a pilot-scale electrolyte mixing plant in Perth, Australia, which will allow testing of various vanadium sources with the aim of producing vanadium electrolyte of a suitable standard for use in commercial Vanadium Flow Battery units;
Design and supply of key components of a full-scale production electrolyte plant;
Collaboration with other AVL consultants on design and specialiation of a mine-attached electrolyte purification and production facility as part of AVL Gabanintha feasibility study;
AVL to act as an exclusive agent for C-Tech vanadium electrolyte cell technology in Australia, New Zealand and South East Asia.
C-Tech MD Ged Malow said the collaboration with AVL presented the company with huge opportunity to tap into the expanding Australasian renewable market.
"AVL's plans to vertically integrate vanadium mining with electrolyte production and flow battery commercialisation is an important step in creating a low cost and sustainable infrastructure for VRB energy storage," he said.
"Our involvement in this partnership is hugely exciting for us from both a technological and a commercial standpoint."
AVL CEO Vincent Alga described the MoU as an "important step forward" for Australian Vanadium.
"C-Tech has developed important technology to support the anticipated rapid uptake of commercial vanadium flow batteries across the world as energy storage becomes a key part of renewable energy penetration. Raw materials such as vanadium require processing in order to prepare them for battery use. This relationship with C-Tech, leveraging its existing technologies and exciting new ideas, provides AVL further opportunities to grow as it builds up its vanadium integration strategy," he said.
"Details of the test plant contract can now commence with finalisation and shipping to follow as soon as possible."