The Australian Competition and Consumer Commission (ACCC) has released a Statement of Issues detailing the strong concerns raised by the proposed purchase of the manufacturing assets of large board manufacturer Alpine MDF by The Borg Group.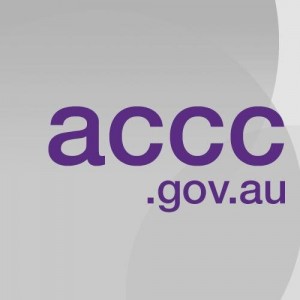 It comes after the proposed transaction sparked serious concerns by a wide range of Alpine and Borg customers, given the fact that Alpine and Borg are two of only three manufacturers of raw medium-density fibreboard (MDF) products in Australia.
"Our preliminary view is that the transaction is likely to lessen competition in national markets for the manufacture and supply of raw and value-added MDF, leading to increased prices," ACCC Commissioner Roger Featherston said.
According to him, a key issue is the extent to which imports or potential imports of raw MDF would constrain the remaining two local manufacturers.
"Customers have raised strong concerns about the costs and other potential issues associated with trying to import raw MDF and "value-added MDF" products such as doorskins and mouldings. Our understanding is that currently there is very little importation of these products into Australia."
Borg's competitors have raised concerns that the proposed acquisition will increase the company's ability to swell their costs of production or foreclose their access to raw MDF.
Among value-added MDF products, market participants have also raised concerns that Borg and Alpine are the only manufacturers of doorskins in Australia.
"MDF is a ubiquitous material found in the vast majority of Australian homes and commercial premises. We're looking very closely at this transaction and its potential impacts on competition and on prices for both raw and value-added MDF products," Mr Featherston said.
The ACCC is inviting further submissions from interested parties in response to its paper by 21 July 2016. The consumer watchdog said it expects to announce its final decision on 1 September 2016.