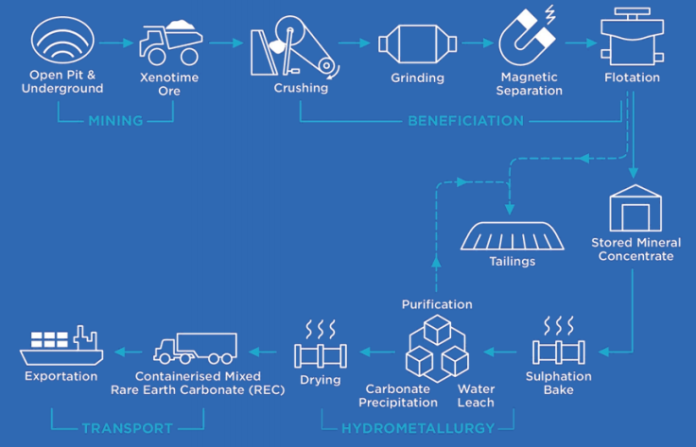 The Board of Australian heavy rare earths developer Northern Minerals has approved the development of the company's 100%-owned Brown Range Heavy Rare Earths Pilot Plant Project in Western Australia.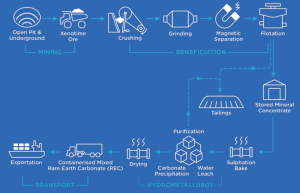 The pilot plant, which will operate for an initial period of three years, will be used to determine the economical feasibility of a full-scale project that would focus on the production of dysprosium, a key component in the manufacture of permanent magnets used in electric motors.
Northern Minerals Managing Director George Bauk said the plant will be constructed with a throughput of 60,000 tonnes per annum for three years, approximately 10% of the size of the proposed full-scale project.
"Today's decision represents a significant new chapter for the company, formed more than ten years ago," Mr Bauk stated.
"The pilot plant development will help us continue to assess the economic and technical feasibility of a larger full scale development. It also provides an opportunity to gain production experience and surety of supply for our offtake partner, and propels Northern Minerals towards being the first dysprosium producer outside China."
Construction works on the $56 million project will be carried out by Sinosteel MECC, with 11-month build time anticipated.
According to Northern Metals, the pilot plant is expected to produce about 148,200 kg of dysprosium over the three years in operation.