National Manufacturing Week (NMW), Australia's leading manufacturing industry event is kicking off in Melbourne today, offering visitors unrivalled access to world-class speakers, more than 230 exhibitors and a packed schedule of networking, workshops, presentations and live demonstrations.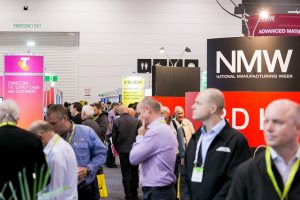 The four day, free to attend event is being held at the Melbourne Convention and Exhibition Centre, featuring five critical areas facing the manufacturing sector: Industry Capability Development, Product and Service Innovation, Technology Innovation, Process Improvement and Sustainable Manufacturing.
Australian Advanced Manufacturing Council Chairman John Pollaers will deliver his keynote address on the key emerging global market opportunities for Australian manufacturers, followed by CSIRO's Dr Keith McLean and the Advanced Manufacturing Growth Centre's Dr Jens Goennemann.
The event also has sessions scheduled for Bio-Circle, CRC Industries Australia, Universal Robots, Supagas Pty Ltd, BOC Limited and AutoFast Australia Pty Ltd along with a live robot tournament with Victorian secondary students.
Minister for Industry and Employment Wade Noonan, who will host a black tie Victorian Manufacturing Hall of Fame Gala Dinner tonight, said the exhibition floor will be divided into eleven product zones which cover advanced materials, air technology, automation and robotics, digital manufacturing, electrical, engineering, process control and instrumentation, research and development, safety, supply chain logistics and welding technology.
"Manufacturing is alive and well in Victoria, and we are proud to support National Manufacturing Week which will feature some of the State's most innovative manufacturers," Minister Noonan said.
"We have a world-class sector which contributes around $26 billion to the state's economy each year, and employs more than 270,000 people. Our targeted funds are supporting new jobs and new opportunities for manufacturing."
The event, which closes on 12 May, is supported by the Victorian Government, alongside the Australian Advanced Manufacturing Council, the Advanced Manufacturing Growth Centre, the Welding Technology Institute of Australia and the Supply Chain and Logistics Association of Australia.
Like last year, NMW 2017 will be co-located with the Safety First Conference & Expo, along with Austech and the ISSA Cleaning & Hygiene Expo.