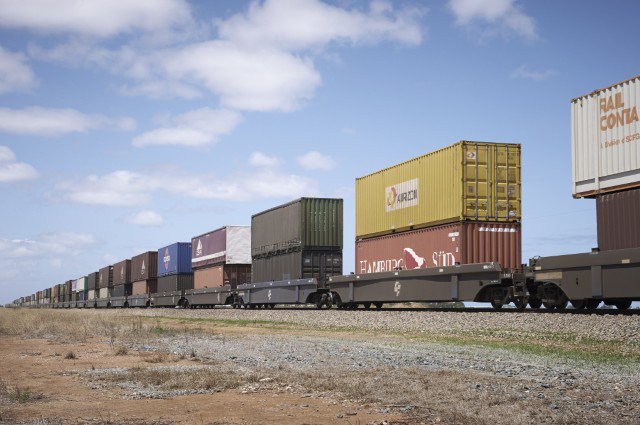 Hundreds of jobs could be lost at Aurizon after the Queensland Rail-owned freight company unveiled plans to undertake 'a staged closure' of its rollingstock maintenance workshop in Rockhampton.
Citing 'changing customer demand', the company said it will reduce the number of permanent full-time train drivers in Central Queensland at the depots of Callemondah, Bluff, and Stanwell, and start relying on using contract crew instead.
"Historically, most of our train crew have been permanent full-time employees and we have been unable to match fluctuations in weekly and monthly demand in train haulage services from coal customers or contract wins or losses," Head of Operations Mike Carter explained.
"As a result we are proposing to change the composition of our train crew workforce in Central and North Queensland. This will involve engaging more contractors to provide greater flexibility for our customers. This will result in reducing the number of permanent full-time train drivers."
The move will result in the loss of 126 permanent train crew positions which will partly be offset by the creation of some 70 contractor positions over the next year.
According to the company, the North Queensland depots of Mackay and Townsville will also slash about 60 permanent positions as Aurizon's haulage contract with William Sugar draws to an end at the end of this year.
"As a result of this, and the ongoing freight review, the Mackay Freight train crew depot will close," reads the company's statement.
Established in 1870s, the Rockhampton Workshop includes a heritage-listed 'roundhouse' which is largely preserved and provides an ideal opportunity for integration into any future urban redevelopment.
Mr Carter said the 'legacy facility' experienced a significant reduction of work in recent years and its closure was in line with the company's strategy to improve its competitiveness and answer changing customer demands.
"We have undertaken a review of core maintenance requirements for our Queensland rollingstock fleet and our future maintenance task will be best delivered at our newer facilities at Jilalan (Sarina), Stuart (Townsville), Willowburn (Toowoomba) and Callemondah (Gladstone), with components supply and non-core maintenance sourced from third parties," he concluded.
Image credit: www.aurizon.com.au