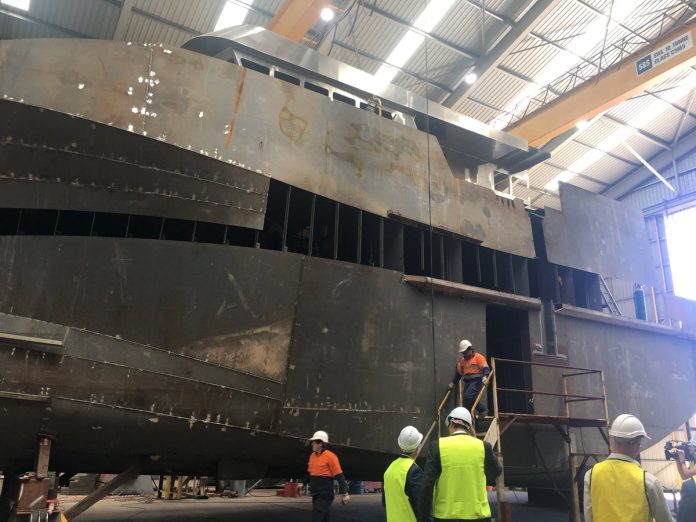 The South Australian State Government has announced that 57 projects will receive funding support through the $200 million Future Jobs Fund.
The successful applicants will share in grants totalling $40 million and loans totalling $9.9 million, which will trigger a total investment of $275 million across the State.
Minda, Como Glasshouse, Berry Sensation, Connecting Up, and Sea Dragon Lodge have already been conformed as successful applicants in this tranche of recipients, with the remaining recipients to be announced once they consider the conditions of the grants and loans, and accept the offers.
Premier Jay Weatherill said a total of 432 applications were received, adding that the calibre of the proposals confirmed the potential for growth in the state's economy.
"Local businesses like MG Engineering are leading the way and winning international contracts from South Australia, and I am very excited we can work with them to expand their operations and create 64 jobs in Port Adelaide," Mr Weatherill noted.
"Right now there are almost 500 job vacancies in shipbuilding defence in South Australia, and as a result of our campaign to secure defence contracts, these opportunities will continue to grow.
"Creating jobs for South Australians is our first priority as a Government. We want South Australia to be a leader in health, IT, renewable energy, defence and tourism, and the Future Jobs Fund is central to realising that goal."
Energy Minister Tom Koutsantonis said the overwhelming response to the Future Jobs Fund was 'yet another endorsement' of the South Australian economy.
"We are seeing report after report showing that South Australia's economy is outperforming other states, and today's announcement shows that the private sector is poised to make significant investments in key sectors," the Minister continued.
"What we have here is almost 60 businesses who want to go out and create more than 3200 new jobs in high-growth industries of the future."
According to the Premier's statement, the Department is currently considering applications ahead of awarding the second tranche of grants and loans within the Fund.