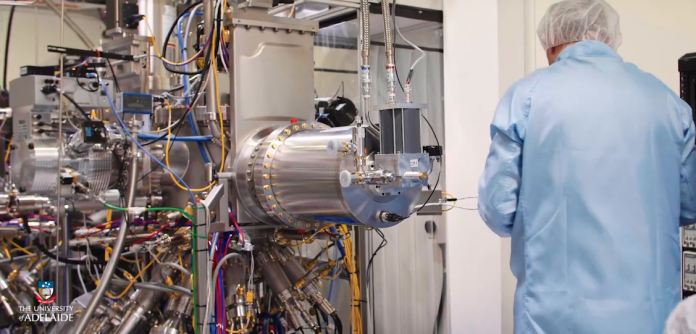 Brisbane based advanced manufacturer Silanna Group has partnered with the University of Adelaide to develop new world-leading products through the engineering of new and innovative semiconductor technology.
The new partnership will see Silanna set up a state-of-the-art 'picoFAB' facility within the University's Faculty of Engineering, Computer and Mathematical Sciences were scientists will engineer new semiconductor materials at the atomic level, using novel materials and unique techniques.
University of Adelaide Vice-Chancellor and President Professor Peter Rathjen said this high-tech advanced manufacturing research facility will be the first of its kind in South Australia.
"This is not just an investment in a new facility at the University of Adelaide, it is the kind of investment in innovation, global connectivity and graduate skills that South Australia needs," the Professor added.
"It is a perfect example of how the University can bring together its outstanding research expertise, its unique facilities, its students and connections to attract global industry to Adelaide."
At the heart of the new facility is a new US$6.5 million tool, called 'Molecular Beam Epitaxy', that grows the new crystalline materials, atomic layer by atomic layer.
Dr Petar Atanackovic, a South Australian and a University of Adelaide graduate who now leads Silanna's science team, said the new facility will drive the company's advanced compound semiconductor research program and add to the University's diverse materials research programs.
"The University has some unique capabilities on campus with research and training programs that are complementary to our operations, and access to a whole generation of potential young 'quantum mechanics' as future employees," Mr Atanackovic continued.
"Together with the new high-tech ecosystem that's developing in Adelaide, and Adelaide's lifestyle and culture as a centre of learning, there are clear drawcards to overseas professions and businesses wanting to establish themselves and take advantage of the opportunities that are here."