SPC Ardmona has forged a $70 million partnership with Woolworths which will see an additional 24,000 tonnes of fruit, tomatoes and navy beans sourced locally for the Australian food processor.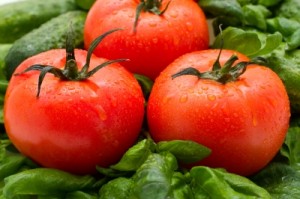 The agreement will require the equivalent of 86,000 fruit trees in the Goulburn Valley and will also triple the tonnage of Australian grown tomatoes that SPC supplies to Woolworths over the next five years.
SPC Managing Director Peter Kelly says the long-term partnership was very welcome news as SPC continues to invest in innovation and provide certainty to growers.
"Woolworths has really embraced the fact that Aussie consumers are demanding more and more home-grown products," Mr Kelly said in a media release. "Consumers really do care where their food comes from."
SPC will begin supplying all fruit for Woolworths Select fruit snacks and jelly snacks beginning 2015 and will continue to supply 100 per cent of fruit for the Woolworths Select Multi-serve fruit range for the next five years.
Mr Kelly says the partnership would begin the process of repairing the major decline in SPC's profitability caused by illegal dumping, unfair tariffs and the strong Australian dollar over a long period.
"The share of Australian tomatoes has declined 67 per cent in the last ten years. SPC's new partnership with Woolworths means the tonnage of Australian grown tomatoes will triple over the next five years which will help resurrect our tomato industry so it's a particularly great day for tomato growers."
AUSVEG, Australia's leading horticultural body representing Australia's 9,000 vegetable and potato growers, welcomed the partnership.
"This deal is a huge win for Australian fruit and vegetable growers who have seen vegetable processing plants shutting their doors in droves over the past three years, due to issues which include the dumping of foreign product," said AUSVEG spokesperson, Hugh Gurney.
"We hope that initiatives like this deal will help to mitigate the devastating toll that cheaply produced dumped foreign product has taken on our growers and processors."
Victorian Deputy Premier and Minister for Regional and Rural Development Peter Ryan also welcomed the news, congratulating the companies and Australian consumers who continue to show support for the country's manufacturing sector.
"This is great news for regional manufacturing jobs; harvesting jobs and for growers, as well as for SPC and for Woolworths," Mr Ryan said.
"I congratulate SPC on securing this tremendous deal and I congratulate Woolworths on showing faith in Australian produce."
"I also congratulate Australian consumers on showing faith in Australian produce."
"Australian fruit and vegetables are the cleanest and greenest in the world, grown to strict environmental regulations, and Goulburn Valley produce is some of the nation's finest."
Mr Ryan said the deal showed that the future of SPC and the Goulburn Valley continues to be promising and the Victorian Coalition Government's decision to co-invest with SPC had been a winner.
In February SPC parent company Coca-Cola Amatil and the Victorian Government have announced a $100 million investment plan to help secure the future of the food cannery and the Goulburn Valley.
CCA will invest $78 million into SPC Ardmona, while the Victorian Government will invest $22 million over three years.