The manufacturing industry and other trade-exposed industries are the early winners of the switch to an emissions trading scheme (ETS) according to several business groups. However analysts' opinions are still divided as to whether the ETS will really benefit businesses or not.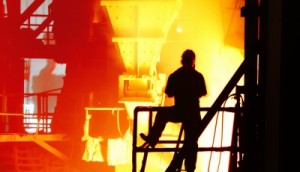 The Rudd Government announced over the weekend that it will fast forward the move from a fixed carbon price to an emissions trading scheme next year, a year ahead of schedule.
The ETS scheme would mean that the carbon price would fall to about $6-10 a tonne from the previous carbon tax of $24.15, matching Europe's carbon prices and benefiting manufacturing.
Australian Industry Group Chief Executive Innes Willox believes the commencement of emissions trading is a positive move that will cut business costs while at the same time achieve the goal of meeting emissions targets.
In an article on Business Review Weekly, Willox says the biggest winners in the Federal Government's decision are industries like foundries and food processors.
"They have been absorbing costs that are very material to their businesses, but are not large enough to qualify for free permit allocation.
"The move will lower costs on business, improve businesses' capacity to invest, innovate and create jobs, without detracting from the objective of reducing emissions in line with Australia's targets."
According to the BRW report, Grattan Institute economist Tony Wood says businesses will be "better off then [sic] before they started this whole process."
"Because the government and the Coalition have the same emissions reduction target, a market-based climate policy is better for business as action is inevitable," says Wood.
However, ACCI chief economist Chris Evans says the decision to switch to ETS would likely continue the trend of uncertainty that businesses are facing and that a low carbon price could only be around temporarily.
"We know from experience that ETS prices are notoriously volatile," he said. "Those advocating for an ETS should recall the European price was above $40 in 2008," Evans said.
European carbon price fell due to an oversupply of emissions permits and the simultaneous decline in economic activity during the global financial crisis, according to BRW.