Steel castings manufacturer Keech Australia is set to receive $141,700 from the Victorian Coalition Government's Investing in Manufacturing Technology fund, which would help the company purchase and install a 3D digital printer for prototyping and pattern making.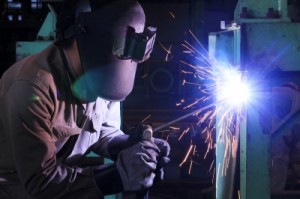 The Investing in Manufacturing Technology (IMT) initiative is part of the Coalition Government's manufacturing industry strategy designed to increase the productivity and competitiveness of Victoria's manufacturers.
Victorian Minister for Manufacturing David Hodgett announced the grant on Tuesday saying the project will enable Keech Castings to undertake technology improvements, thereby increasing its productivity by 90 percent at its subsidiary Bendigo Pattern Makers.
"These improvements will help Keech Castings to continue to grow locally and expand its fine range of components into new international markets," said Mr. Hodgett in a media release.
"Keech Castings Australia is a great example of a local manufacturer that is using technology, ingenuity and industry know-how to stay ahead of the pack."
"The Victorian Coalition Government is pleased to provide support to Keech Castings Australia, as part of the $24.8 million Investing in Manufacturing Technology program."
Keech Australia designs and manufactures high integrity steel castings for different markets including agriculture, mining, construction, railway and defense. The company has been operating for 80 years and also supplies to international customers in Japan, Russia, North America, South America, Indonesia and Papua New Guinea.
Mr. Hodgett says the Victorian Coalition Government remains committed to helping the State's manufacturers tackle current challenges.
"Victorian manufacturers face serious challenges due to the strength of the Australian dollar, the carbon tax and an increasingly competitive and rapidly changing global environment," he said.
"We recognise these challenges and are providing a range of programs to help lift the competitiveness of Victoria's manufacturing sector."
Grants from the IMT program require a minimum co-contribution from the business of 75 per cent of total eligible project expenditure. IMT is delivered in three competitive funding rounds per year, and all applicants are against based on a set of criteria which includes impact of the project on business productivity, employment and skills, degree of innovation of the proposed technology and the project's benefits to other Victorian businesses, among others.
Round 3 of the program has now closed for applications. For more information about the IMT grants go here.