New South Wales engineering and construction firm Davimac Manufacturing has acquired tillage machinery manufacturer Agrowplow as part of Davimac's strategy to expand the business locally and abroad, according to a report from The North Queensland Register.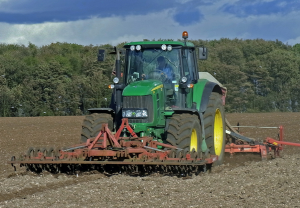 Davimac owner Shannon McNab says while both businesses will share common ownership, the operations will be handled independently, but in a complementary manner, utilizing common componentry and manufacturing scale when necessary.
"We plan to continue manufacturing Agrowplow equipment incorporating the traditional Australian hallmarks of quality, reliability, simplicity and robustness," Mr. McNab said.
"This is a positive investment in future business for our family company, for Davimac and for Agrowplow, and should be seen as an affirmation of confidence by our many farmer customers."
Agrowplow General Manager Wade Smith says former owner NEPEAN Group has been looking to divest from agriculture to focus on engineering services for the mining and heavy industry.
In a related article from Weekly Times Now, Mr. Smith said it would be business as usual for Agrowplow which has always been a separate division from NEPEAN.
"So really there's no change, we're still a standalone brand," he said.
Agrowplow is scheduled to exhibit its new 20 series seed drills and the newly designed in-cabin controllers over the next few weeks.
Family-owned Davimac has been operating for over 30 years and has developed a market for its products which include chaser bins, pasture seeders and seed drills. The company is one of the most recognized brands in Australian farm manufacturing and has quickly established a reputation for producing high quality, competitively priced farm machinery and products.
Meanwhile Agrowplow has a strong commitment to developing "Soil Care" products for improved, sustainable agriculture. The company's design engineers use 3D CAD/CAM technology to support the complete design to manufacturing process.
Both companies are located in Wellington and Molong in Central West NSW.