Nuplex Industries' President for Australasia Sam Bastounas has been elected President of the Plastics and Chemicals Industries Association (PACIA).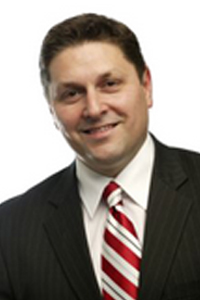 The PACIA Board announced the election of Mr. Bastounas on Tuesday. He succeeds Ross McCann who held the position since October 2008. Meanwhile Jonathan Clancy, Qenos Chief Executive Officer and Managing Director, has been elected as the new PACIA Vice-President.
PACIA Chief Executive Margaret Donnan believes Bastounas' extensive experience would be of great value to the industry.
"In challenging times for the chemicals and plastics industry, we are delighted that Sam has accepted this position of leadership. Sam brings great energy, insight and passion for a sustainable future of the industry in Australia," said Ms. Donnan in a media release.
"His considerable experience within major businesses in the chemicals and plastics industry in Australia and in emerging Asian markets will be of significant value to PACIA, our members and the industry."
Mr. Bastounas has been a member of the PACIA Board since 2011 and was appointed Vice President in December 2012. He has held a number of roles in Orica in the past and was also appointed CEO of an Asian joint venture for which he spent two years in the Philippines.
He holds a degree in Chemisty and an MBA, both from Monash University. In 2007 he completed the AMP at The Wharton School in the US and two years later completed his graduate diploma of The Australian Institute of Company Directors.
Mr. Bastounas' current role in Nuplex, which he assumed in 2011, comes two years after being the company's Chief Operating Officer for the Australasian based Functional Materials and Specialties operations.
Nuplex is a global chemicals company that specialises in developing and manufacturing resins used in decorative, industrial automotive and protective coatings. The company has an integrated R&D, sales and production network located in Australia and New Zealand where they also produce resins for composite materials, paper, and packaging products, among others.