ABB, the leading power and automation technology group, has announced that it is now accepting applications for the 2016 International Research Award established in honour of its outgoing Chairman Hubertus von Gruenberg, who is stepping down from the position after eight years of service.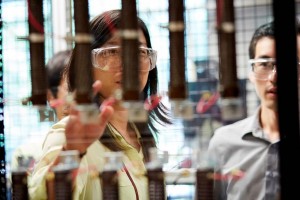 The award, which includes a $300,000 grant for post-doctoral research and is open to PhD graduates from any university specialising in research in power or automation, will be awarded for the first time in 2016 and once every three years thereafter.
"I'm looking forward to seeing a large number of applications," said Ulrich Spiesshofer, Chief Executive Officer of the ABB Group.
"At ABB, we want to facilitate the ability of young scientists to pursue their research and innovate in the fields of power and automation and, in doing so, give them a chance to enhance the performance of technologies used in the power, industry, transportation, and infrastructure sectors to improve productivity and reduce environmental impact."
To be eligible for application, candidates must submit a letter of recommendation from their doctoral advisor in addition to their particulars including academic department, topic of the dissertation, an executive summary in English, and a brief description of the planned research project.
"Outstanding dissertations in mechanical engineering, electrical engineering, electronics, industrial software, artificial intelligence, robotics, process automation, or related disciplines which have been approved in the past three years — between 2013 and 2015 — can be submitted," ABB said in a press release to Australian Manufacturing.
"Work in the fields mentioned above dealing with topics relevant to the utilities, industry, transportation, and infrastructure sectors will have good prospects for winning the award. ABB also values research that paves the way for pioneering industrial solutions through the creative use of software, electronics, or new materials."
Applications will be judged by an international jury, which, in addition to the fulfilment of all scientific and formal quality standards, will also take into consideration the project's potential for innovation, its specific practical application and benefit to the environment and society.
The award will be presented in mid-2016 at a gala awards ceremony in Switzerland.