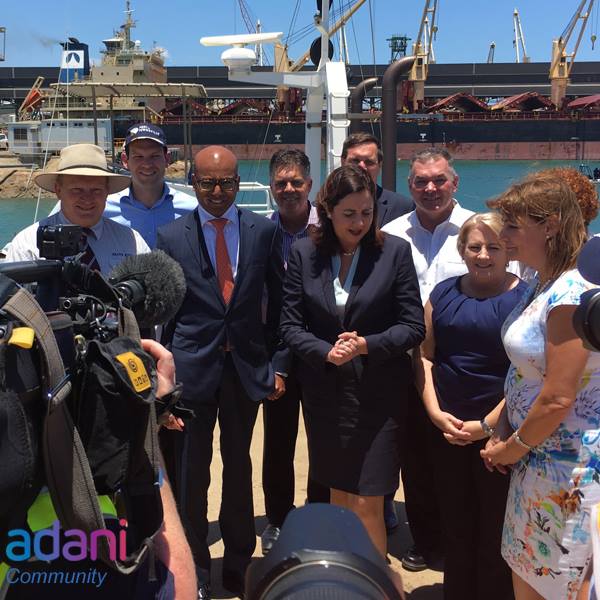 Adani has made firm commitments in relation to its Carmichael Coal project, including that the workforce for the project will be sourced from regional Queensland, and not from foreign workers on 457 visas.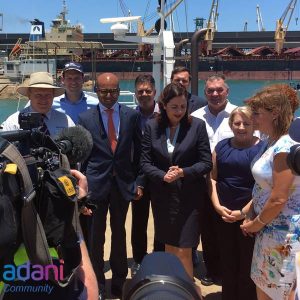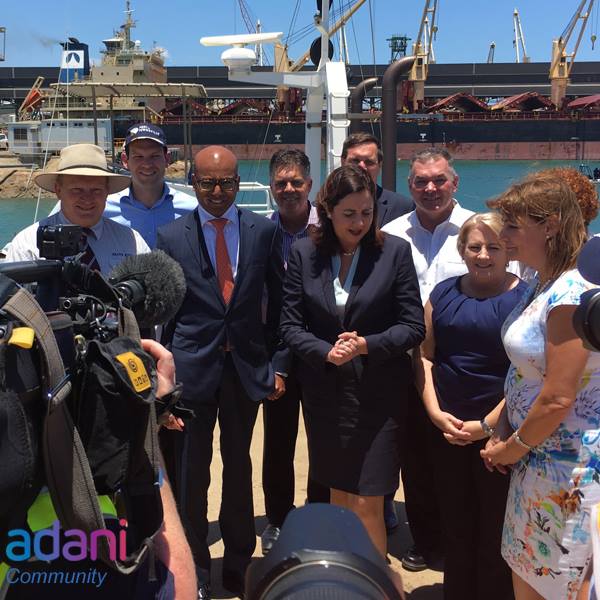 Adani Group's Chairman Gautam Adani, who met with Premier Annastacia Palaszczuk on Tuesday, also confirmed that the company's project offices will be established in regional Queensland.
Speaking from Townsville where she met with Mr Adani, the Premier said the company had confirmed that the regional headquarters and the remote operations centre will be based in Townsville.
According to Ms Palaszczuk, Adani had also pledged that centres like Mackay, Bowen, Rockhampton, Emerald, Clermont, Moranbah, Collinsville and Charters Towers would benefit from providing various support services for the project.
"The coal will be mined in regional Queensland by regional Queenslanders. I have always made it clear: the jobs from the Carmichael Coal project are for Queenslanders. I am pleased Mr Adani has committed to do just that," the Premier said.
"Importantly, Adani have committed to up to 600 new jobs in the next pre-construction phase of the project's development and locations for staff. My Government has been determined for this project to create as many jobs for regional Queensland as possible. Adani had originally proposed to locate its project offices in Brisbane. I welcome the Adani commitment to locate them in our regions."
Adani proposes to invest $16.5 billion in a 60-million tonnes per annum (mtpa) thermal coal mine, a 388-kilometre rail line to Abbot Point and a new 35-mtpa coal terminal at the port.
Minister for State Development and Minister for Natural Resources and Mines Dr Anthony Lynham said Adani's commitment would provide "an economic shot in the arm" for businesses across the state.
"The effects of this project will ripple through our regional economies, whether it's the mining engineering businesses, the construction materials suppliers, the aircraft maintenance crews or the caterers feeding the work crews," he said.
"The resources sector provides $2 billion annually in royalties to fund our hospitals and schools: the Carmichael ripple effect will be felt state-wide."