The head of an advanced manufacturing company has proposed a scheme which will reward Australian businesses that successfully produce and sell their own products.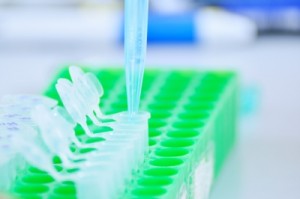 "The Australian Innovation and Manufacturing (AIM) Incentive proposes that companies receive a tax incentive, equal to one per cent of domestic sales or two per cent of export sales, for products made in Australia under patent or licence," according to an AAP report published in The West.
The plan was formulated by Mr. Barry Thomas, Asia-Pacific director of Brisbane-based manufacturer Cook Medical, who also emphasized the importance of keeping R&D and manufacturing together.
Mr. Thomas says local innovation is lost when manufacturing is done overseas, despite the development of great ideas by Australian researchers.
"The country is investing in the R&D tax incentive but then we don't capitalise on the investment – we are letting the manufacturing part go overseas," Mr. Thomas said.
"As any advanced manufacturer will tell you, most innovation – in respect of products, ideas and advancements – originates on the factory floor."
The plan is to have the tax incentive be deductible from the company tax bill. According to the report the scheme also seeks to close the gap where companies that license overseas technology are unable to benefit from the federal government's R&D tax incentive.
The proposed AIM Incentive has already been presented to the federal government and opposition and a number of organizations have already signified their support for the plan including Ausbiotech and the Medical Technology Association of Australia.
Using Cook Medical's own figures, Mr. Thomas said the incentive would raise the company's net profit from $5.8 million to $7.3 million, thereby providing capital which could be reinvested into improved manufacturing capacity.
While it is not a stand-alone solution to the manufacturing industry's problems, Mr. Thomas said it would certainly provide a guaranteed benefit for companies that did invest in manufacturing.