Ultra Mix, a Melbourne-based manufacturer of oral and topical products and a member of the Australian Health Manufacturers and Development Association (AHMADA), has raised concerns about the lack of "mandatory requirements" for country of origin labelling for both pharmaceuticals and complementary medicines.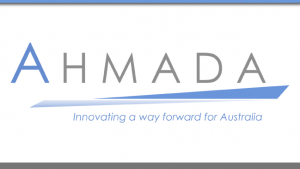 The company's Sales Manager, Ben McHarg, said Australian consumers had scarce information about where their medical products are being manufactured, adding that it was "ludicrous" that Australia can have labelling standards for food products sold in the country, but no such regulations for pharmaceuticals and vitamins.
"For example, when you buy vitamins, it's either labelled Australian-made or nothing … there is simply no way of knowing where they come from, the ingredients they've used, or where they've been tested. It's the great unknown. Consumers expect to know where their food comes from, why not the same for their medicines? The imported products are certainly legal but there's an added peace of mind to know exactly where your medicines are being made and tested," Mr McHarg said.
"We believe consumers should have this information so they can make an informed decision about which product to purchase. Hopefully they will choose to support Australian manufacturing. Our industry is not asking for tariffs or restrictions to compete with imported products from countries with significantly lower cost bases but this step alone would help ensure the survival and growth of what is becoming an important sector, including significant export to the region we are in."
AHMADA president, Dr Mal Eutick, said the industry group is supporting calls for "tougher restrictions" for country of origin labelling for everyday health products and called on the Federal Government to investigate what he described as a "labelling anomaly".
"The Government is looking at a simpler, more consistent country of origin labelling system for food and AHMADA says it's only fair and reasonable that a similar practice is put in place for imported health products," Mr Eutick said.
"On behalf of our local members, AHMADA will be raising our concerns as part of our ongoing dialogue with Government, the Opposition and cross-bench MPs and Senators."