Melbourne based premium chocolate maker, retailer and café chain Koko Black has entered into voluntary administration.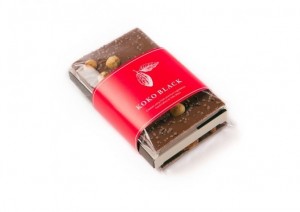 Accounting firm Deloitte was appointed as voluntary administrators.
The family owned company was established in 2003 and now has 14 chocolate cafes all over Australia and a manufacturing plant in Coburg, Victoria. The company has around 300 employees.
Koko Black will keep operating normally despite the appointment of voluntary administrators. Its recently opened outlet in Queenstown, New Zealand is not included in the action.
"Koko Black is synonymous with innovation and quality of product and service. The business expanded very rapidly and undertook a series of major projects over the past 18 months. In combination, the level of activity was beyond the resources of the business," said Sal Algeri, Deloitte Restructuring Services partner and joint Voluntary Administrator in a media release.
"Our appointment will not have any impact on Koko Black's operations. It's important that customers, suppliers and employees understand that it's business as usual. Christmas is historically the strongest trading period of the year and we urge everyone to support the business during this time. We will be examining all options to recapitalise and restructure the business with a view to underpinning its future viability and growth."