The Australian Industry Group (Ai Group) has welcomed the Federal Government's decision to abandon plans to cut $500 million from the Automotive Transformation Scheme (ATS), saying the support program was vital to component makers who will have to adjust and survive following the departure of Holden, Toyota and Ford in 2017.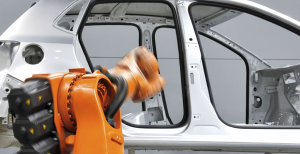 "The Australian Industry Group welcomes the sensible decision today by the Federal Government to maintain $500 million in vital funding to the automotive industry to 2017 through the Automotive Transformation Scheme, as the component suppliers transition towards new opportunities," Ai Group Chief Executive Innes Willox said on Tuesday.
"The decision will help ensure the supply chain across the automotive industry can remain intact. Without continued funding, there was a very real risk that all automotive assembly in Australia would have ended well before the final dates announced by Ford Australia, GM Holden and Toyota."
The Federal Government's decision to ditch the cuts to the ATS follows the strong opposition from Ai Group, Labor and Senate crossbenchers, who warned they would block cuts to the scheme to prevent the loss of thousands of jobs.
Mr Willox said maintaining the ATS in its original form was a matter of principle which would instill confidence in government policies as the industry prepares to diversify into other sectors or enter global supply chains.
"Over the past 18 months, the Australian Industry Group has expressed its strong concerns to the Government, the Opposition and Senate crossbenchers around the Government's proposed withdrawal of $500 million allocated to facilitate the transition of Australia's automotive sector and the automotive supply chains. As a matter of principle government funding approvals and commitments that have already been made must be honoured in the interests of promoting trust and certainty in government policy," Mr WIllox said.
"Honouring such funding commitments are especially important in the auto sector where component suppliers in the automotive industry need the time and opportunity to reorient towards new markets and products before the planned closure by the car assemblers in 2017."
He stressed that Australia must nurture the component making sector as a vital pillar of the economy upon which the country will lay the future foundations of an economy less reliant on investments in mining an energy projects.
"The businesses and the employees in automotive supply chains are a valuable part of Australia's industrial ecosystem. They have important roles to play in the restructuring of the Australian economy as we build a stronger and more resilient foundation that is less reliant on the investment in mining and energy projects and the high commodity prices that have featured so prominently in the last decade," Mr Willox said.
"However, the challenges within the industry mean there is a need for substantial reorientation of the design of the Automotive Transformation Scheme to ensure those businesses who can continue to operate can do so. Ai Group believes this reorientation of the ATS must be finalised as a matter of urgency especially given the weakening economic conditions in Australia."