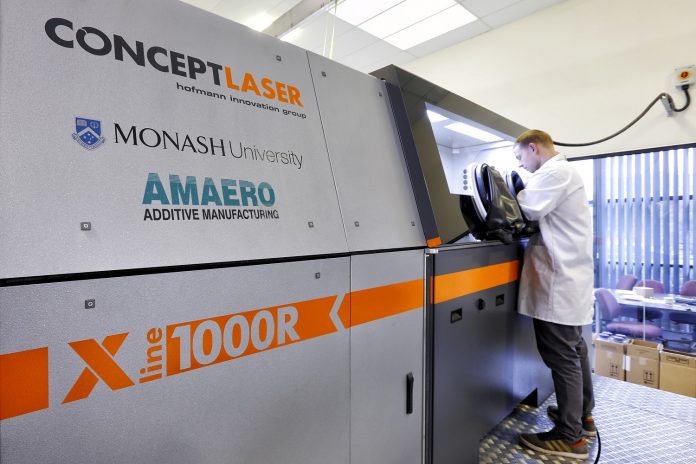 Australian 3D printing company Amaero has announced that its US facility has been awarded the AS9100 Aerospace Certification, an important milestone for the additive manufacturer as it continues to pursue high value contracts in the aerospace industry.
The certification of the facility located in El Segundo, California builds on the AS9100 certification of the Notting Hill facility in Melbourne and aligns with the company's mid-term growth strategy providing the company with access to further opportunities in the Aviation, Space & Defence (AS&D) industries, according to a statement.
Commenting on the Certification, Amaero International Limited CEO, Barrie Finnin, said: "AS9100 Certification is a key step in Amaero's growth strategy, as the Company seeks additional opportunities in the Aviation, Space and Defence industries. The Certification is a requirement of major aviation and aerospace manufacturers, including Pratt and Whitney, Boeing, Lockheed Martin and Northrop Grumman, without it we would not be eligible to supply components for their production programs."
The AS9100 Certification is a widely adopted and standardised international quality management system for the AS&D industries and is overseen by the International Aerospace Quality Group. AS9100 covers the better known ISO 9001:2015 certification, and builds upon the global aviation standard of AS9000M, which has been periodically updated to reflect new quality standards and manufacturing trends within the stringent industry.
Aside from being a prerequisite to be considered as a supplier to the Aerospace sector, the AS9100 certification provides Amaero with public recognition as a global leader in the industry. It will also assist in further internal validation of controls and procedures and provide independent feedback to facilitate ongoing development and improvements.
Amaero was established with the support of Monash University in 2013 to take advantage of commercial opportunities identified by the Monash Centre for Additive Manufacturing (MCAM). Amaero is co-located with MCAM in Melbourne. Aside from its facility in El Segundo it also operates another facility in Adelaide, South Australia.
Image from Amaero Website