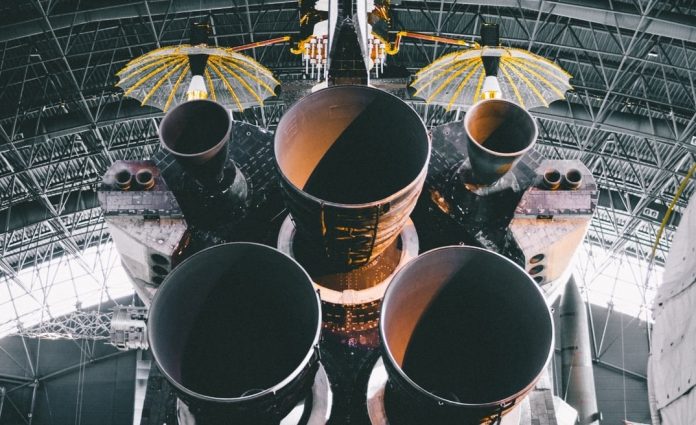 Leading metal additive manufacturing company Amaero International has secured a Heads of Agreement (HoA) with Queensland-based hybrid rocket company, Gilmour Space Technologies.
Amaero said the HoA would lead to a long-term supply agreement with Gilmour Space for the manufacture of rocket components.
"The supply agreement will be for a three-year term and will see Amaero manufacture a range of different rocket motor components to be used on Gilmour Space flight-ready vehicles," the company said in a statement.
"Under the terms of the supply agreement, which are commercially sensitive, Gilmour Space will pay fees to Amaero for manufacturing services and the supply of rocket motor components."
The agreement follows the supply of a series of prototype rocket motor components to Gilmour Space that were manufactured by Amaero under small purchase orders over the past 12 months.
Amaero's CEO, Barrie Finnin, said the company was very pleased to continue and strengthen its relationship with Gilmour Space as they develop and build local Low Earth Orbit launch capabilities.
"Gilmour Space is a key local partner for our Australian operations, and this agreement builds a framework for collaborating with the company on a long-term basis," he stated.
"It also delivers on our strategic commitment to fostering the development of a local space industry in addition to the work we are conducting for global space companies out of our California manufacturing facility."
Gilmour Space Technologies Co-Founder & CEO Adam Gilmour added: "We are excited to be working again with Amaero on these rocket components as we prepare for launches of our Eris orbital rocket from CY2022. Amaero's capabilities and expertise play a key role in helping us to achieve our goal of more affordable, reliable and dedicated rocket launches into Low Earth Orbits."
Image credit: https://www.amaero.com.au/markets/aerospace