Global supplier of folding cartons Amcor Tobacco Packaging has announced that it has completed the purchase of Souza Cruz's internal tobacco packaging business based in Cachoeirinha, Rio Grande do Sul, in Brazil.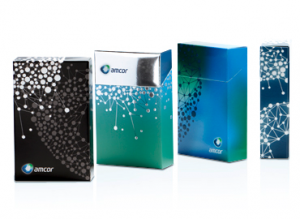 "This acquisition adds a third plant to our Latin American footprint, cementing our position as the only truly global packaging supplier for the tobacco industry," said Jerzy Czubak, President Amcor Tobacco Packaging, in a media release.
"We are extremely happy to welcome our new team members, who bring with them great knowledge and experience from the industry. Together with our global innovation platforms and exceptional operational capabilities, we are excited by the opportunities our growing footprint presents our customers."
Souza Cruz is majority-owned by British American Tobacco and is the market leader in the Brazilian cigarette market.
The business is expected to achieve annual sales of approximately BRL 200 million (US$ 56 million).
Amcor recently purchased South African flexible packaging giant Nampak Flexibles in a $22 million deal. The company also acquired Essel Propack's wholly owned subsidiary Packaging India Pvt Ltd (PIPL) in a deal valued at US$26.4 million ($A35.65 million).