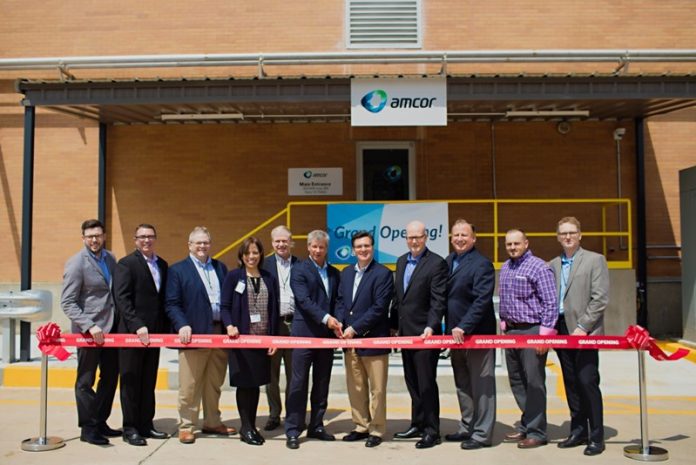 Amcor Rigid Plastics has expanded its long standing partnership with global food company Campbell Soup with the opening of a new cutting edge manufacturing plant in Paris, Texas.
The new in-line operation is expected to produce about 50 million PET bottles each year while also delivering substantial benefits for Campbell's by reducing the company's freight costs and carbon emissions.
Amcor, which previously supplied Campbell's with PET containers from its Fort Worth manufacturing plant in Texas, said it invested $7 million to re-purpose 6000 square feet of the Paris manufacturing facility which will produce 46oz and 64oz PET containers for a variety of V8 vegetable juice products.
Larry Weber, Vice President and General Manager of Amcor's North American beverage business unit, said the move builds on the partnership between the two companies which began in 2004 when Amcor started operating an on-site blow moulding operation at Campbell's beverage production plant in Napoleon, Ohio.
"We're excited about establishing this on-site operation because it expands our long-time strategic partnership with Campbell's and gives us an opportunity to better serve a key strategic customer," Mr Weber added.
According to Amcor, on-site production of hot-fill PET bottles at the Paris site will keep over 2000 truckloads of containers off the road each year and eliminate over 376 metric tons of carbon dioxide emissions.