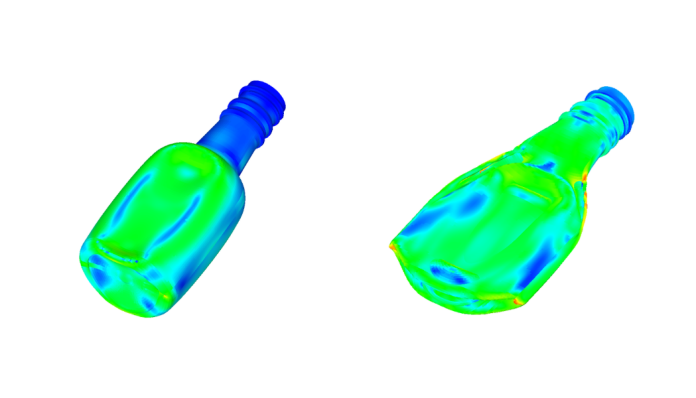 Global leader in responsible packaging, Amcor Rigid Packaging, has developed a recycling innovation that is set to change the fate of billions of plastic bottles.
The new revolutionary technology will enable over a billion 50 mL spirits bottles, which usually slip out of the recycling process, to be crushed, captured and recycled.
Amcor Rigid Plastics engineers, aware of this issue in the recycling process, designed a container that collapses in a controlled way in order to maximize its width, which in turn would prevent it from slipping through the cracks at most recycling facilities.
The new discovery is in line with the company's pledge to develop all its packaging to be recyclable, compostable or reusable by 2025.
"We know that many small bottles are falling through screens in our MRFs designed to separate glass, so this is a major development – it allows these bottles to pass this step in the process and have the opportunity to be captured by the appropriate equipment downstream, " said Curt Cozart of the Association of Plastic Recyclers.
"This discovery was made by the Amcor team when testing revealed that the bottles collapse in different ways," said Terry Patcheak, VP of Research & Development and Advanced Engineering at ARP.
"Our simulations demonstrated that when these tiny spirits bottles are designed to collapse in a specific way, fewer bottles actually fall through the cracks. The potential here is higher recyclability rates and more recycled content for multiple segments and materials."