The Australian Manufacturing Workers' Union (AMWU) has announced that it will provide all the necessary support for its members at the two companies placed into voluntary administration – Betta Foods in Broadmeadows and chocolate maker Ernest Hillier.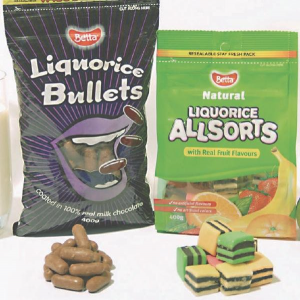 Iconic chocolatier Betta Foods announced on Wednesday that it has suffered a financial meltdown just three months after it was acquired by Re:Capital. The Betta announcement came just a week after chocolate maker Ernest Hillier announced that it had entered voluntary administration and that it was set to be put up for sale. Ernest Hillier was also formerly owned by British private equity firm Re:Capital.
Re;Capital took over Betta only in October, after acquiring Ernest Hillier at the start of 2014.
Accounting firm Cor Cordis has been appointed as the voluntary administrator of the two confectionary manufacturers.
The AMWU has stated it wants to make sure members have the best chance of ongoing employment and retaining their entitlements.
"Our priority is to secure the entitlements of members facing uncertainty at both these companies, this is an extremely worrying time for them and we're here to fully back them up. We are strongly representing their interests of our members at creditors' meetings, the best outcome would be for buyers to be found for each company which would secure the existing entitlements," AMWU Assistant Victorian secretary Craig Kelly said in a media release.
AMWU officials attended a meeting of Ernest Hiller creditors on Tuesday where it was revealed over a dozen potential buyers have expressed interest for the 100-year-old firm which has ongoing contracts with major supermarkets and makes Tim Tams for Arnott's.
AMWU will also be present at the first Betta creditors' meeting, scheduled for Friday, 30 January. Betta Foods makes Capricorn licorice, Eskimo snowballs and waffle cones for ice cream. It's customers also include Coles and Woolworths.
Mr Kelly said the final safety net for the workers if buyers could not be found could be the federal Fair Entitlements Guarantee Scheme, which covers redundancy and other payments.