South Australian Minister for Manufacturing and Innovation Susan Close is currently in Germany where she is discussing their Industrie 4.0 initiative which has given the country's manufacturing sector a complete and very successful makeover.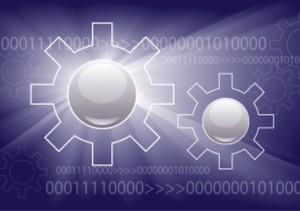 The German Federal Government has set aside €200 million to underwrite Industrie 4.0, also referred to as "Industry 4.0".
The Initiative was created to help industries harness the intelligence generated by the IoT to optimise processes, increase efficiencies and spur greater innovation.
"Germany's Industrie 4.0 initiative has been a major driving force behind the transformation of Germany's manufacturing sector. The initiative has helped encourage German manufacturers to develop and commercialise new high-value products and services," Dr Close said in a media release.
"Germany has been able to remain at the forefront of manufacturing by applying technology and digital manufacturing to lift the competitiveness of its companies. In this way, the initiative has been one of the models considered when developing South Australia's own Manufacturing Works strategy."
The Minister met with key players involved in the rollout of Industrie 4.0, including representatives from the Fraunhofer Institute and Siemens AG.
The Fraunhofer Institute is a world-leading engineering-based solutions organisation, while Siemens AG is one of the key players of the Initiative.
"Innovation offers opportunities to explore new and transformative technologies that have the potential to enhance manufacturers' competitiveness as well as open new markets. The meeting with the Fraunhofer Institute offered some important lessons on how this can be achieved in South Australia," said Dr Close.
"Siemens work with Industrie 4.0 makes this company an ideal partner to pass on the lessons learned in Germany to South Australian manufacturers. Siemens Ltd (Australia) is currently constructing its Turbomachinery Services Workshop at Tonsley facility, which is expected to be completed by mid-2015. To have a global company of Siemens' reputation express further interest in the Tonsley precinct is a massive vote of confidence for what we are trying to achieve at this site."