Australia has a whole new cookware industry with the successful launch of the AUSfonte cast iron cookware by Solidteknics; 100% owned and made in Australia from clean Australian iron.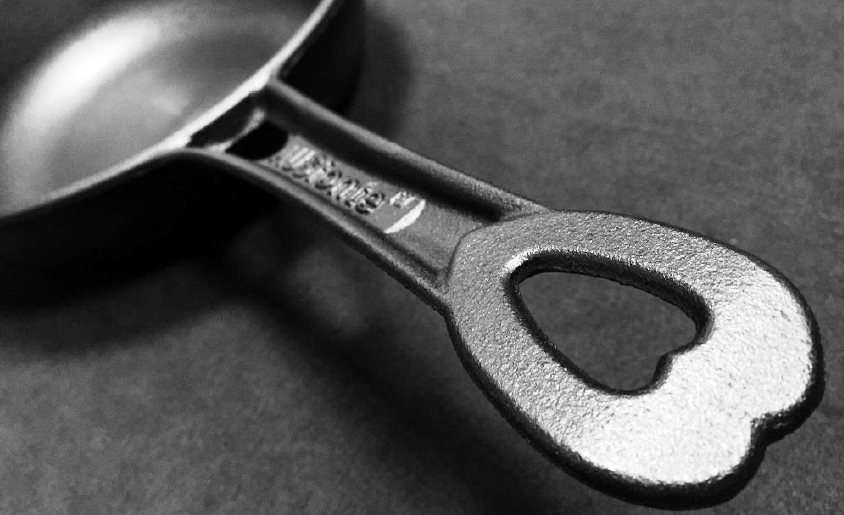 To reverse the "offshoring tide" that is damaging Australia's manufacturing industry, the Brisbane-based company kick-started a new Australian cookware industry in September 2014, which resulted with the launch of their AUSfonteTM cast iron Sauteuse pan with unique "Love Handles" designed to reduce heat transfer up the handle.
The AUSfonteTM pan cooking surfaces are machine-sanded smooth and provide cooks with a smooth synthetic-free nonstick cooking surface which is also safe at high temperatures. The pan is durable, enables even heating and clean synthetic-free high-temperature cooking.
Solidteknics cookware has received rave reviews from chefs and the food media for its cooking performance and innovative features. Its 24cm Sauteuse pan has been a success in gourmet stores and online in Australia, and is already being exported to the USA.
Mark Henry, Solidteknics' founder and design engineer, says cast iron has been a big growth trend in the USA in the last 5 years as cooks there (re)discover the (ancient) health benefits and sustainability of cooking on a seasoned iron nonstick surface that has no synthetic nonstick chemicals, no heat limits, and doesn't need disposal after a few years.
"Australian kitchen retailers have been telling us they've recently noticed a surge in interest in bare cast iron here. We will certainly do our bit to help the cooks of Australia learn more about this healthy cooking alternative, with seasoning and care advice on our Solidteknics website, along with recipes we regularly post there and on our Facebook page," he says.
"Because our solid one-piece cast iron pans will last for hundreds, maybe thousands, of years we hope they will be handed down for many generations as prized and well-loved family heirlooms. That's our driving vision."
In order to expand its product range, Solidteknics has asked consumers to support their new crowdfunding campaign on Kickstarter.com and in return for a pledge of $149, plus $19 Australian shipping ($39 to USA), it will send supporters a "reward" of their new 32cm BIGskillet cast iron pan.
"We are passionate about a more sustainable future led by the people. Everyone can influence corporate and government policy by choosing products more wisely, supporting solid durable products made from sustainable materials," Mr Henry says.
He also urged consumers to "take the Australian Made challenge" and contribute to the country's shrinking manufacturing industry which is battling to survive the flood of cheap foreign exports.
"Buy locally-made where possible, instead of cheap disposable imports made from questionable raw or synthetic materials. If it's not our Australian-made cookware products, we encourage everyone to buy someone's sustainable Australian-made product when it's time to replace the worn out import."