The AMWU is working with Auto Skills Australia (ASA) and Ford to develop a strategy to ensure the 800 remaining employees at the company's plants are well placed to continue their working careers after car production ends in October this year.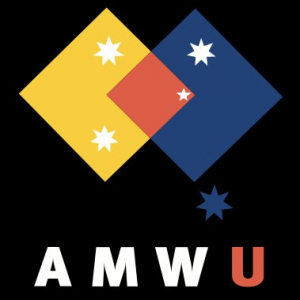 The union said it was contributing to a communication program which is aimed at "complementing the individual case management" which Auto Skills Australia had been undertaking with most workers since 2013.
Union member Darko Kraljevic said he and his colleagues were offered one-on-one career counselling as part of the Ford Transition Project.
"I've been here 35 years so have never had to do a job interview or write a covering letter to an employer but through ASA now I've gained the confidence to do it successfully," he said.
Mr Kraljevic, who was the Quality Assurance Team Leader at the Geelong stamping plant, also did a three-month course in crowd security after consulting Auto Skills Australia's full-time team at Ford.
"I'd like to stay at Ford, I'm applying for jobs here, but now I've got my security licence so I know I've got something solid to fall back on if I do finish up this year."
AMWU said its representatives at Ford Geelong and Broadmeadows have been heavily involved at every stage of workforce planning, through its stewards on the FTP Reference Group and officials on the Steering Committee.
Mr Kraljevic said there had been a strong interest for signing up for training courses – particularly warehouse and logistics – and "keen attendance" at factory career presentations by Woolworths, VicRoads, Barwon Health, Vicpol and the Office of Corrections (Barwon Prison).
According to the AMWU, approximately 400 workers have taken ASA advice at Geelong alone since 2013, with tuition in areas like literacy and digital (computer) literacy also available to expand their computer skillset beyond what was required in the Ford workplace.
The union expects the number to grow substantially in the coming months with group consultations at Broadmeadows and Geelong covering areas such as financial planning and personal health advice.
"Some people have got jobs and a lot have gone through courses, there's a heap of different training on offer," Mr Kraljevic said.
"People are pretty upbeat, the ASA people, the boys from our union and the company are all working to help them."
AMWU Victorian Vehicle Division Secretary Paul Difelice said the union was confident it was doing its best to prepare members with the knowledge and assistance to maximise their chances of finding new employment.
"The experience of the Mitsubishi closure in Adelaide showed the union that individual case management was by far the best way to go in assisting members," Mr Difelice added.
"We understand that everyone has different family and financial circumstances, individuals have different strengths so case management has been of real use."