Private equity company Anacacia Capital has invested in Australian dip manufacturer Yumi's Quality Foods in an attempt to diversify its production and repeat its successful exit of a baby-food manufacturer from last year.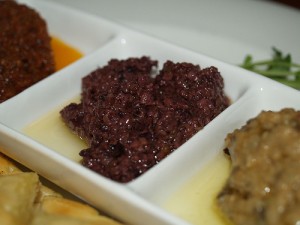 Jeremy Samuel, Anacacia Capital's managing director, revealed that the company made initial contact with Yumi back in 2011 and followed up its interest in May last year.
"Australia has a strong competitive advantage in branded healthy food. Backing a small private company, you have to ensure you're backing the absolute best people, and in segments you think are growing where you have a strong, competitive advantage," Mr Samuel said.
According to him, the company has identified Yumi as a standout company in terms of potential and a suitable partner to help them conquer the tough Australian market.
Anacacia has enjoyed a successful 2013, selling its baby-food manufacturer Rafferty's Garden to soap-maker Cussons in a deal worth approximately $70 million.
According to the report on the Australian, Mr Samuel singled out Yumi as a successful business example of an Australian company that managed to overcome the challenges of being a branded-food business in Australia, holding strong position in the dip manufacturing market in the country.
"It's a family-run business, founded by two brothers. The other parties who deal with them have high regard for them," Mr Samuel said.
Scan data at Coles show that Yumi is the standout leader in terms of fastest selling units per store each week, producing six of the top 20 dip products sold at Coles. The company also has significant representation in Woolworths.
Anacacia and Yumi did not disclose the financial details agreed by the parties, although Anacacia generally invests $10m to $25m and most of the businesses it targets generate revenues between $20m and $150m.