Ridley Corporation Limited has announced its intent to construct and operate a new feed mill at Geelong that will service customers in the region around Geelong and wider Western Victoria.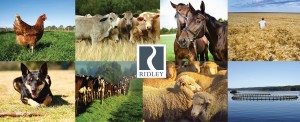 Once completed, the new feed mill will initially produce 250,000 tonnes of animal feed annually.
In an ASX Announcement, the company said it expects 20 full time operational and support roles to be generated at the site.
"The new Ridley feed mill will service monogastric (poultry and pig) customers in the region around Geelong and wider Western Victoria, being the key growth area for broiler (chicken meat) farms in Victoria. The new facility will benefit from proximity to raw material grain supply and allow us to service our broiler customers' expansion in this region much more effectively, as well as representing a major new offering for pig and layer (chicken egg) farmers," the company said.
"Approximately 20 full-time operational and support roles will be generated to operate the state of the art monogastric feed mill, which incorporates environmentally friendly and highly energy efficient global best practice technology and engineering solutions not previously seen in Australia. This technology is designed to deliver the highest and most consistent levels of product quality and safety, whilst retaining flexibility to adapt to the ever changing requirements of our customers."
The feed mill project is part of the company's investment commitment in the Geelong region, with a further $1.6 million invested by Ridley and its development partner Sanctuary Living for the redevelopment of the former salt fields at Moolap.
The project will be funded from operating cash flows and banking facilities, with an estimated outlay in the vicinity of $20 million over a construction period of up to 18 months.
Ridley is the country's largest commercial provider of high performance animal nutrition solutions that manufactures a range of world-class solutions for the dairy, pig, poultry, beef, horse, sheep, laboratory, pet food and aquaculture industries.