Protective clothing manufacturer Ansell is already feeling the impact of the automotive sector's impending shutdowns as car manufacturers and suppliers have started cutting back on purchases of protective equipment.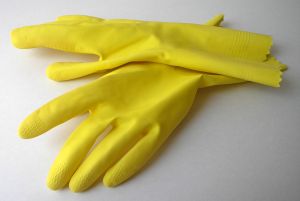 Ansell chief executive Magnus Nicolin said the announcement made by car makers Ford, Holden and Toyota and the slowdown in the mining sector mean that "Australia is taking a bit of a beating".
"Even though the [automotive] shutdowns are not going to happen until 2016, 2017, volumes have not been impressive," Mr Nicolin said, quoted in a report on The Sydney Morning Herald.
"The manufacturing sector in Australia has been relatively weak over the last six to nine months. That's obviously having an indirect impact on us."
According to the report Ansell reported a 14.9 per cent rise in interim net profit to $US65.6 million, just missing consensus of $US67.4 million. The company's earnings before interest and tax rose 20 per cent to $US82.7 million.
Australia's 6 per cent share in Ansell's sales rose to 9 per cent to $US703.6 million ($777.2 million), boosted by acquisitions including that of US disposable glove maker BarrierSafe International.