The Australian and Victorian governments announced that ownership of the Australian Synchrotron has been officially transferred to the Australian Nuclear Science and Technology Organisation (ANSTO).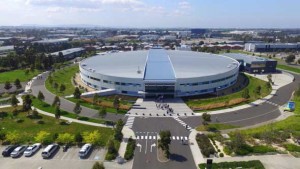 Minister for Industry, Innovation and Science Greg Hunt said the integration follows the $520 million 10-year operational funding package announced late last year under the National Innovation and Science Agenda for ANSTO to operate the facility.
"The Australian Synchrotron is a nationally significant piece of science infrastructure that has supported Australian research, industry and innovation for a decade," Minister Hunt said.
"ANSTO has established relationships with users and stakeholders and has a shared history with the Synchrotron of supporting accelerator science to produce outcomes for industry."
The transfer of ownership comes in the lead up to National Science Week which runs from 13 – 21 August with festivals, activities and events across Australia.
"As we move towards National Science Week, Australia's annual celebration of science's cultural and economic impact, securing the future of the synchrotron ensures that this country continues to benefit from cutting-edge research," the Minister added.
"I'd like to thank the shareholders of the Australian Synchrotron company, including the Victorian Government, who have secured the future of the facility through this transfer to ANSTO."
ANSTO CEO Dr Adi Paterson noted that the Synchrotron will have long-term, secure funding for the first time in its history.
"This will allow the scientists, researchers and clients of the Synchrotron to undertake long-term research, which in turn will deliver societal and economic benefits across Australia and the region," Mr Paterson said.
"ANSTO is thrilled to have welcomed the Australian Synchrotron, and to mark the start of a stronger, expanded organisation to support the research community and deliver for Australia well into the future."