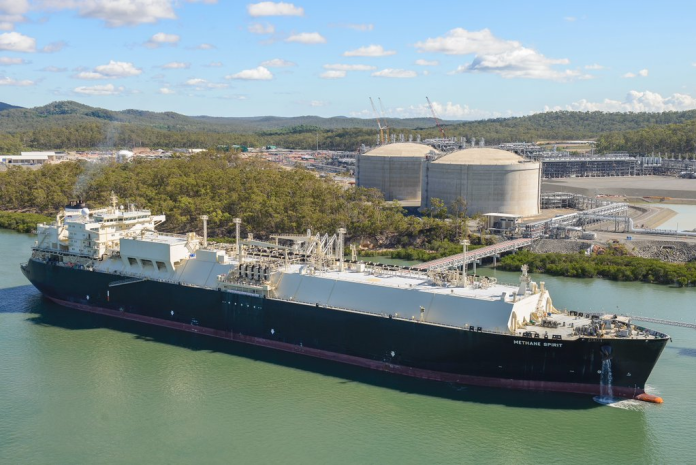 Origin Energy has announced the first shipment of liquefied natural gas from its jointly owned Australia Pacific LNG (APLNG) project on Australia's east coast.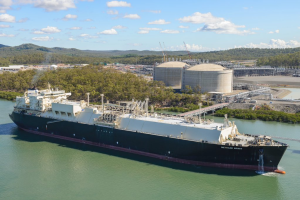 The gas shipment departed the APLNG facility on Curtis Island in Queensland on Saturday and headed to its final destination in Asia.
"This is a landmark moment in the history of Origin. Together with our partners, ConocoPhillips and Sinopec, we have been working towards this milestone for more than seven years," said Origin Managing Director Grant King.
The $25 billion project, which commenced production about a month ago, is a joint venture between ConocoPhillips (37.5%), Origin Energy (37.5%), and Sinopec (25%).
Queensland's Minister for Natural Resources and Mines Dr Anthony Lynham said the shipment marked an important milestone for the state's LNG industry, adding that APLNG would be an important generator of jobs and income for Queenslanders in the years to come.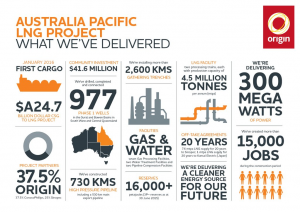 "Exports are projected to hit $15 billion by 2016-17, earning the state valuable export dollars and annual royalties while supporting thousands of jobs," the Minister said.
He said the APLNG is expected to produce 25 million tonnes a year of LNG for export when all three LNG producers are fully operational.
"APLNG expect to reach full production from the two LNG trains by the end of 2016," the Minister added.
"Overall, Queensland's LNG industry is ramping up, having already exported $1.75 billion worth of gas from last year. The latest forecasts for petroleum and gas royalties, including CSG, are to reach $273 million in 2016-17."
Member for Gladstone Glenn Butcher said the Gladstone community ought to be proud for playing such a critical role in Queensland's economic growth.
"Our community has a long history of being at the forefront of Queensland's export capability, and today is another important chapter in that story," Mr Butcher said.
"Today is another great day for Gladstone, for the region and for Queensland."