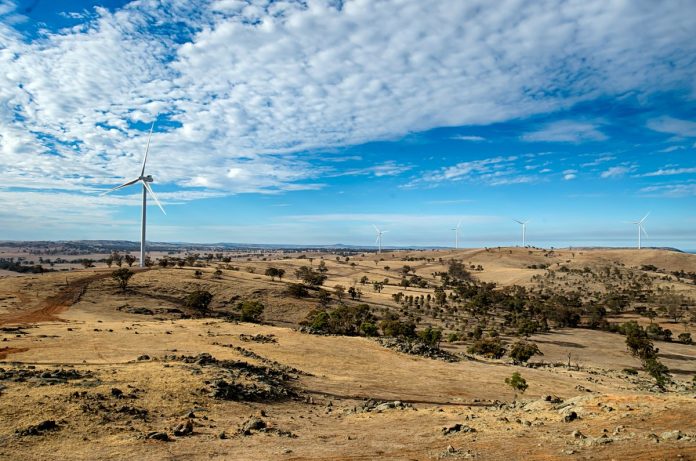 The Australian Renewable Energy Agency (ARENA) is supporting another world-leading project that will combine solar, wind and battery storage to deliver reliable and affordable power for the Hughenden region.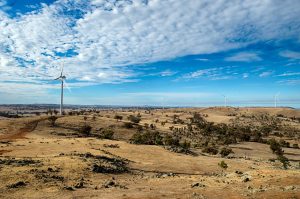 The agency is providing up to $18 million in recoupable grant funding for a Windlab and Eurus Energy joint venture to build the first $120 million phase of Kennedy Energy Park, consisting of 19.2 MW (AC) solar photovoltaic (PV), 21.6 MW wind and 2 MW/4 MWh battery storage.
ARENA CEO Ivor Frischknecht said the trailblazing project would provide a pathway towards around-the-clock renewable energy.
"Kennedy Energy Park will be the first time a combined large-scale solar, wind and battery installation has connected to Australia's national electricity market," Mr Frischknecht said.
"Wind will generate power throughout the day and night, while solar ramps up during peak demand times when the sun is shining. Battery storage will smooth out power delivery from both sources, dispatching it when it's needed most and increasing overall reliability."
He said the project will build on two Australian first projects also supported by ARENA: the Gullen Range solar farm – co-located with an existing wind farm near Canberra – and the Lakeland solar and storage project in far North Queensland.
"The park will be connected to the Ergon Energy network and add to the growing portfolio of ARENA-supported fringe-of-grid projects in Queensland." Mr Frischknecht added.
"Ergon will use it as an opportunity to better understand how renewables can enhance a weak part of the network and how different renewable energy technologies can work together to serve the dynamic power requirements at a grid connection point."
The project is a pilot for the next phase, 'Big Kennedy', which will include up to 600 MW of solar PV and 600 MW of wind with the potential for multiple storage options such as large-scale battery and regional pumped hydro storage.
"The proposed scale of Big Kennedy is comparable to large coal-fired plants in Queensland like Tarong or Stanwell. Big Kennedy could meet most of Northern Australia's growing demand for electricity and provide as much as 20 per cent of new build capacity for Australia's 2020 renewable energy target," Mr Frischknecht explained.
"If Windlab and Eurus can successfully integrate the first phase of Kennedy Energy Park into the network, it will provide a strong business case and greatly assist with securing capital, debt finance and approvals for the next phase."
Minister for Energy Mark Bailey has welcomed ARENA's funding for the project, saying the 40 megawatt wind and solar farm near Hughenden will boost energy supply and reliability and create more than 50 direct jobs during construction.
"The independent Australian Renewable Energy Agency's announcement to provide funding to develop the Kennedy Energy Park is great news for the Hughenden region," Mr Bailey said.
"The Kennedy Energy Park is the first project in Australia to harness solar, wind and battery technology to bring dispatchable renewable energy to the state's grid while relieving network demand."