Global engineering, design, planning and consulting company Aurecon has announced the appointment of Tim Plenderleith to the position of global market director.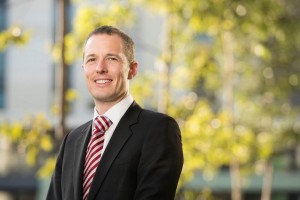 Mr Plenderleith has spent almost 20 years working in the manufacturing industry throughout Australia, New Zealand, Asia and Africa, consulting with clients on matters of business strategy and development, supply chain improvement and project design and delivery strategy.
He will take over the role from John McGuire – who has been appointed as Chief Innovation Officer – and will be responsible for the development and achievement of Aurecon's overall business plans in manufacturing.
"Plenderleith's strong consulting and management skills, and sound understanding of the industrial business segment, will help him lead the strategic growth of the manufacturing business globally," said Aurecon Managing Director, Energy and Resources, Glenn Hooper.
"It is important to acknowledge John McGuire's significant contribution to the growth of Aurecon's manufacturing business.  McGuire will still be a vital part of Aurecon moving into the role of Chief Innovation Officer where his focus will be on driving the change to embed a global culture of innovation within Aurecon."
Mr Plenderleith has been part of the company since 2000, when he joined as a structural engineer. He then proceeded to rise through the company ranks and was appointed to the role of Resources and Manufacturing Services Leader in 2011.
Two years later, he was named Industry Leader – Manufacturing (ANZ), where he was responsible for consulting and leading the development and delivery of projects for manufacturing clients.
Mr Plenderleith has worked on a number of projects for major manufacturing companies including Kimberly-Clark Australia,  General Motors Holden, Holcim Cement,  Fonterra ,Coca-Cola Amatil, Nestle, SPC Ardmona, Diageo and SABMiller, to name a few.
"It is a wonderful opportunity for me to lead the continuation of Aurecon's manufacturing journey. I am looking forward to working with the whole team to ensure our clients are getting maximum benefit from our global, deep, award-winning experience so that together with our clients we transform manufacturing and transform lives," Mr Plenderleith said on his appointment.