Australian biotech industry has evolved substantially and its bioactivity has been applied across a wide range of areas such as agriculture, food technology and health.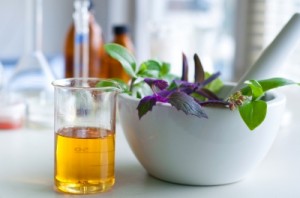 Recognizing the potential of the biotech sector to generate economic activity in Australia is a crucial aspect of this year's AusBiotech conference, according to an article featured on Australian Life Scientist.
AusBiotech Acting Chief Executive Officer Glenn Cross said manufacturing is a key area in which biotech can transform the Australian economy.
"There are two areas that the life sciences and biotech sector offers to fill this gap, that is food manufacturing and technology, and medical devices and diagnostics," said Cross.
The gaps left behind by the expired traditional manufacturing areas such as textiles, heavy manufacturing and automotive industry, can finally be filled. Cross gave assurances that the biotech sector has the potential to fill those gaps.
Food technology and manufacturing are said to be the focal points of the conference and a whole day shall be dedicated to agriculture and food technology.
The recorded slowdown in the resources and mining sector has significantly added to the increased interest for the biotech sector.
"We are seeing increasing interest from the Australian resource investment community to support biotech," added Cross.
Progress is visible and tangible with DSM, an international bioprocessing leader, which is about to open a new biopharmaceutical plant in Brisbane at the time of the conference.
Australia is also the leading player in the Asian biotech cluster, with Asia being the third largest biotech cluster on the global playing field right after the US and Europe.
"We have one of the key biotech industries in the region, but that won't last forever," says Cross. "China especially, and perhaps India, are going to have significant industries of their own so now is the time. Australia needs to make sure it is well placed so that we maintain our position of prominence in Asia."
Another point of interest for AusBiotech is encouraging government contribution to the biotech sector by way of enforcing a public tax policy. They are working on two new tax incentives- innovative manufacturing incentive and a patient investor incentive.
According to Cross, corporate tax rate on any product manufactured as an innovative product that holds a patent, needs to be reduced, as is the case in Europe.
Cross further states that the R&D tax incentive has resulted in an increase in clinical trials and creation of job opportunities in that area.
The manufacturing innovation incentive is said to have the potential to provide companies with an incentive to keep business running in Australia, thus developing the manufacturing base.
The program is set to kick off in conjunction with other major industry bodies which incorporate manufacturing components following the elections.