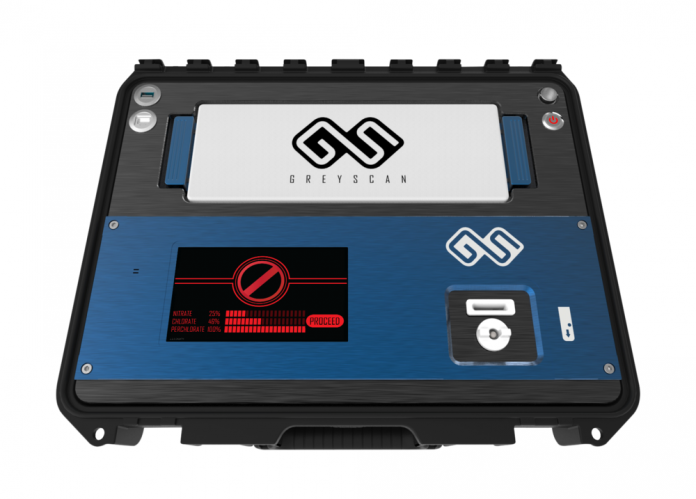 Grey Innovation Group – a commercialisation technology company based in Melbourne – has developed a revolutionary product intended to detect homemade explosives.
The Greyscan works by detecting trace amounts of inorganic explosives which are commonly found in homemade explosives.
Developed by the Australian Centre for Research on Separation Science (ACROSS), the GreyScan technology is revolutionary in that it provides accurate, consistent and fast identification of these explosives.
Grey Innovation has been advancing, developing and commercialising this technology throughGreyScan Pty Ltd since 2014 when it was given the licence by the University of Tasmania (UTAS).
The Greyscan prototype was launched last week by Minister for Defence, the Hon Christopher Pyne.
"I commend Grey Innovation Group on this pioneering product which will help make Australians safer. It is yet another example of Australian innovation delivering critical capability," Minister Pyne said.
"This is an exciting technology which addresses the growing need for detection capabilities at high risk locations such as Defence and police facilities, cargo handling facilities, entry and exit points for large events and of course in the aviation market."
According to the official announcement, the revolutionary technology will be tested by The United States Transport Security Administrationas part of its aviation security measures.
For more information about Grey Innovation Group, visit their website at http://www.greyinnovation.com/