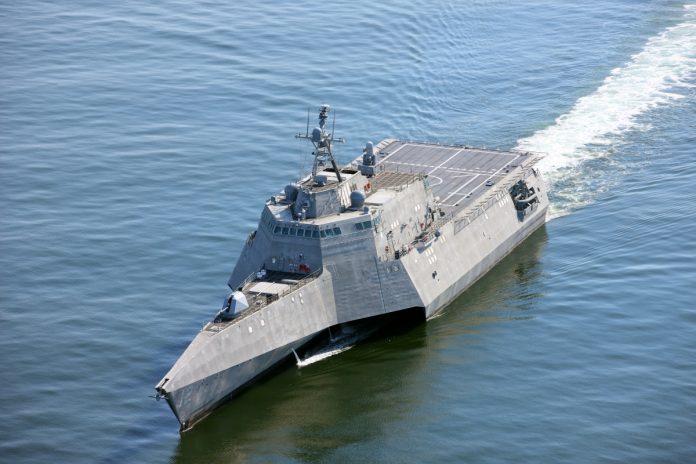 Austal has completed the delivery of the sixth Littoral Combat Ship (LCS) to the US Navy under the US4$ billion deal signed in 2010.
The official handover of the future USS Omaha (LCS 12) was celebrated at the company's manufacturing facility in Mobile, US, were Austal CEO David Singleton commended the staff for their dedication and hard work.
"This delivery continues to show our capability to produce large, complex naval ships and do it for no less than the largest and most technologically advanced navy in the world," Mr Singleton said.
"We have produced six ships under this $4 billion (US), contract with five more to come."
He said the 27 metre frigate-sized vessel was designed in Australia by the team bidding for the Commonwealth of Australia's Offshore Patrol Vessel (SEA 1180) project.
"Let there be no doubt, Austal, an Australian home-grown company, is now an outfit at the pinnacle of naval shipbuilding," Mr Singleton continued.
"The Independence-variant LCS platform has gone from strength to strength, and has steadily raised the bar in terms of efficiency and technological innovation in shipbuilding."
"I look forward to building on our successes, both abroad and at home."
Austal, which is now building up to 15% of the American surface fleet, is the only foreign company to have ever been prime contractor for the acquisition of US Navy ships.
Littoral Combat Ship Omaha (LCS 12)
Image credit: usa.austal.com