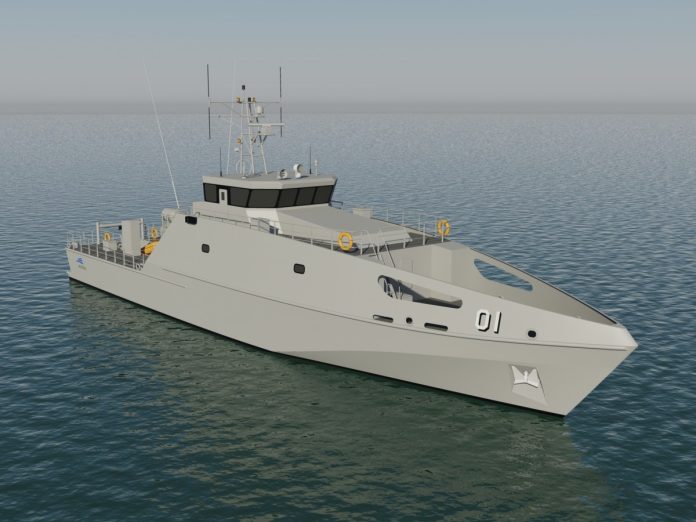 Austal has officially opened its new Pacific Patrol Boat Replacement (PPB-R) Shipbuilding Facility in Naval Base, Western Australia, which will be used to construct 19 new Pacific Patrol Boats.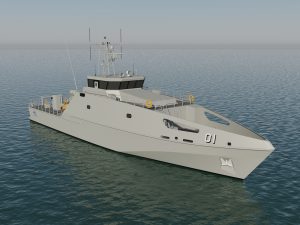 Speaking at the official opening ceremony, Austal Chief Executive Officer David Singleton said the 10,500m² facility heralds the commencement of the company's steel naval shipbuilding capability.
"The PPB-R project is the first key element in the Federal Government's Continuous Naval Shipbuilding Plan and Austal is proud to be leading the way by growing Australia's shipbuilding capability," he said.
"It is worthy of note that this facility was originally built to service the mining boom and it has now been transformed to support what I anticipate to be a shipbuilding boom here in WA."
The PPB-R Project – which was awarded to Austal in May 2016 – comprises the design, construction, delivery, training and sustainment of nineteen 39.5 metre Patrol Boats which will be handed to the Australian Government and subsequently given to 12 Pacific Island countries as part of Australia's new Pacific Maritime Security program.
Having completed the Detailed Design Review (DDR) on schedule, the shipbuilder will commence construction of the 19 steel vessels in late April 2017, with deliveries scheduled from 2018 to 2023.
Minister for Defence Industry Christopher Pyne, who attended the official opening ceremony, said the PPB-R project is estimated to create up to 207 jobs across production, project management, services and support – from Perth Western Australia to Cairns in Queensland.
"The opening of this new production facility demonstrates Austal's commitment to the Pacific Patrol Boat replacement project," Minister Pyne said.
"Importantly, Austal has advised the $306 million project will create up to 207 jobs. It's a visual reminder of how WA defence industry is growing and continues to play a vital role in the future of the Australian Defence Force."
Sustainment of the new fleet of vessels will be conducted by Austal from facilities in Cairns, Queensland.