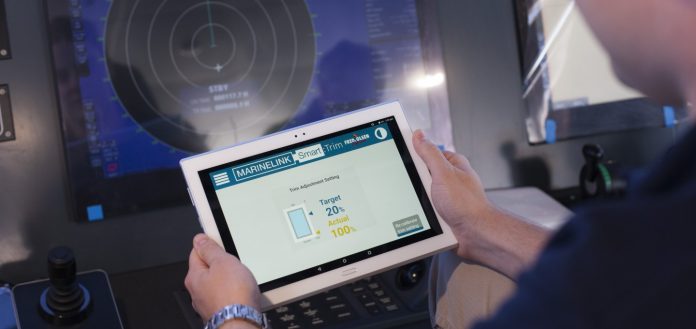 Austal has partnered with Spain-based inter island ferry service Fred. Olsen for the final testing and rollout of its next generation MARINELINK-Smart technology.
Austal's MARINELINK is the industry leading technology in integrated monitoring, alarm and control systems for high-speed ships.
The technology has been in use for more than twenty years, providing real time, on-board control and monitoring functionality for vessel systems to aid effective decision making and improve vessel efficiency and safety.
Dubbed MARINELINK-Smart, the next generation of MARINELINK utilises machine learning, AI and IoT technology to provide live shore-side and on-board advice to ship's crew and data analytics to increase operational and maintenance efficiencies and passenger comfort.
Austal CEO David Singleton said the system enables savings in fuel consumption whilst also improving the seakeeping of the vessel and decreasing the rates of seasickness among passengers.
"Austal is the world's largest designer and builder of high speed aluminium vessels. We have always had to deliver highly efficient ships to achieve the demanding speed and fuel consumption requirements of our customers, so operational efficiency has always been very important to us," Mr Singleton said.
"Building on our unique knowledge of high-speed craft, our Technology Development team has created a vessel performance optimisation system that fundamentally understands and reflects the operation of these vessels in a way that hasn't been possible up until now."
He said the technology will be retrofitted across the Fred. Olsen fleet, ensuring the most advanced comfort controls for passenger comfort across the company's fleet of vessels.
"We have been working with the University of Western Australia, ship operators and technology partners on our MARINELINK-Smart platform and the technology is now being trialled throughout the Fred. Olsen Express fleet," Mr Singleton added.
"As our biggest commercial client, Fred. Olsen S.A. is the perfect partner for the rollout of this next generation technology."
Image credit: https://www.austal.com