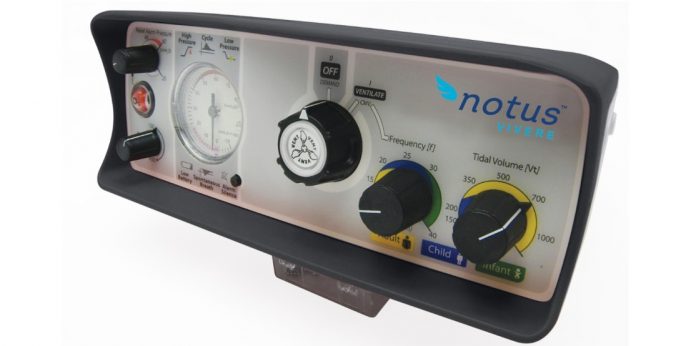 Media Release
Circuitwise has joined a consortium to manufacture emergency ventilators being developed as part of Australia's response to the Covid-19 pandemic.
The contract is to deliver printed circuit board assemblies to control 2000 ventilators being developed by a consortium of companies led by Melbourne-based Grey Innovation. Grey won a $31.3 million contract with the Federal Government to deliver the ventilators by the end of July.
Circuitwise general manager Serena Ross said it was pleasing to be able to contribute to the fight against Covid-19 and to support Australia's ability to manufacture advanced technologies locally.
"This pandemic has highlighted the vulnerability of our supply chains and product developers are now realising that the new smart move is to manufacture their sub-assemblies in Australia, rather than Asia," Ross said.
Grey's NOTUS Emergency Invasive Ventilator Program is supported by the Victorian Government and Advanced Manufacturing Growth Centre. Victoria may purchase a further 2000 ventilators and Grey Innovation is hopeful the ventilator will also be attractive to other countries, having already fielded inquiries from Asia.
The program will manufacture under license a mechanical ventilator design from UK-based Smiths Medical. Smiths has been at the forefront of the UK government's efforts to ramp up that country's supply of ventilators.
According to Grey's executive chairman Jefferson Harcourt, the decision to use a design that was already certified was the best approach.
"Using a certified design means that Grey only has to prove equivalence to Australian regulators. Certifying a new ventilator design developed from scratch would have been infeasible in the timelines required."
Circuitwise was selected because it is one of Australia's leading ISO 13485 certified contract manufacturers of medical devices. It is already working with other medical technology clients delivering essential equipment for hospitals including CT injection, sterilisation, radiology and remote healthcare. Circuitwise services highly innovative Australian-owned business such as Nanosonics, right through to global giants such as Bayer and Siemens.
Grey Innovation has been guided by a medical and clinical advisory team including Prof. Rinaldo Bellomo, Prof. David Story and Prof. Bruce Thompson, representing a range of universities and other medical institutions in Melbourne.
"Ventilators are the next step from supplying oxygen via respirator to the patient who is having difficulty breathing; they are essentially life-support devices that take over the breathing for patients," explained Prof Thompson.
"The ventilator design is lightweight and portable and has been selected for its ability to be easily transferred to us for the actual production, and its ease of use for our medical teams."
There is a range of companies in the consortium Grey Innovation has brought together. ANCA and Marand are doing machining of critical components and sub-assemblies and Bosch Australia Manufacturing Solutions is making the test equipment required for the ventilators. The other partners in the consortium led by Grey Innovation include Planet Innovation, Braemac and Hosico.
Circuitwise is a 100% Australian-owned contract manufacturer of electronic devices, specialising in complex products such as those used in the medical and mining industries. Situated in Bella Vista NSW
---
Image Provided