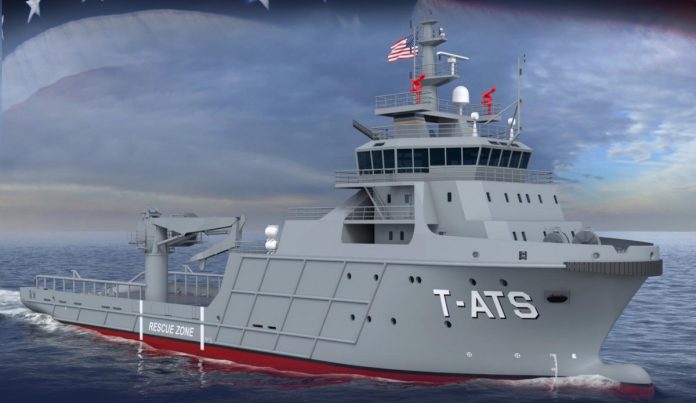 The US Navy has awarded Austal USA a $145 million contract to build two steel Towing, Salvage, and Rescue ships.
The contract is the first steel ship construction program awarded by the United States Navy to Austal USA.
The ships, designated as T-ATS Navajo Class, will be ocean going tugs that will carry salvage and rescue operations including oil spill response, humanitarian assistance, and wide area search and surveillance.
In a media release, the company said it will manufacture the ships at its new state-of-the-art enclosed steel production facility which is set to open in April 2022.
According to Austal Limited Chief Executive Officer Paddy Gregg, the new contract is a major milestone for the company and "and a great demonstration of the company's new steel shipbuilding capabilities in the United States, following on from the successful addition of steel shipbuilding in Australia".
"This is great news for Austal USA as they enter a new era of steel shipbuilding in the United States, supporting the Navy's requirements for steel ships," Mr Gregg said.
Image credit: https://www.austal.com/news/austal-usa-awarded-us144-million-contract-multiple-towing-salvage-and-rescue-t-ats-ships-us