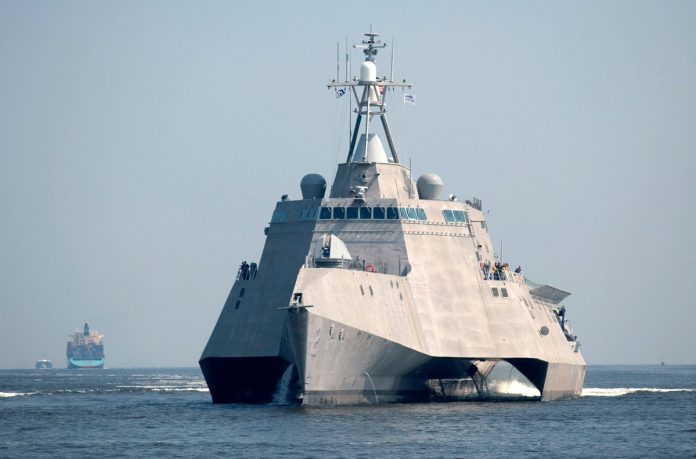 Austal has enjoyed a hugely successful 2019 with record-breaking revenues and profit driven by strong contributions from all segments of its business.
The company reported revenue of $1.852 billion – up 33% on last year's result – as well as earnings before interest and tax of $92.8 million – up 46% on the prior corresponding period.
This was achieved on the back of a 25% circa revenue increase from its Australasian operations and the US Business performing ahead of expectations.
Austal CEO David Singleton said the earnings growth across the business – including from US Navy programs, commercial vessels, and increased support work – has translated into strong cash generation, with Austal recording $164.5 million in operating cash flow.
"This year we've seen strong contributions from right across Austal's shipbuilding and support programs in the USA and Australasia all of which combined to deliver a substantial uplift in revenue and profit," Mr Singleton said.
"The strong cash and balance sheet position provides the capacity to invest in the business for further growth which is a position we intend to fully exploit.
"Operationally, we continued to construct and deliver high quality vessels for the US Navy but to a tempo and efficiency that surpasses what we have achieved before. We also made investments to expand throughput capacity and reduce costs at our Australasian shipyards to support the delivery of our large order book of commercial ferries. This has enabled revenue growth of 65 per cent in that part of the business."
The company is also in a strong position to maintain its impressive performance in the coming years with a massive order book of $4.9 billion.
"Importantly, we were also successful in winning new work throughout the year, including four Littoral Combat Ships (LCS) and more recently, two Expeditionary Fast Transport Ships (EPF)," Mr Singleton continued.
"This takes the total US Navy orders for these two programs to 33 vessels, of which 20 have already been delivered.
"The new awards saw Austal's order book grow to $4.9 billion at 30 June 2019 – $1.9 billion higher than 12 months ago – securing work out to 2024."
Image credit: usa.austal.com