Austin Engineering Limited is manufacturing the first Westech Flow Contol Body for off-highway dump trucks, an innovative dust-suppressing body that will improve truck stability and safety, increase body life, and reduce maintenance.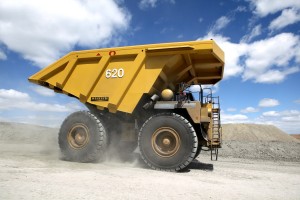 Austin Engineering is a leading designer and manufacturer of customised dump truck bodies, buckets and ancillary products used in the mining industry. It is also a complete service provider, offering on and off-site repair and maintenance and heavy equipment lifting services to customers including miners, mining contractors and original equipment manufacturers.
Two of the flow control bodies will be manufactured prior to the end of the year for use on a Hunter Valley (NSW) mine site, according to a media release from the company.
The Westech Flow Control Body features a revolutionary design that controls the flow of material from the body during dumping, while also reducing the dust generated during the process. The dust suppression property is particularly important as the government and community organisations across Australia places greater focus on dust control in mining sites.
Dust emissions have become an increasing concern for mine sites, according to Austin Engineering's website. The New South Wales Environment Protection Authority (EPA) has recently introduced the Dust Stop Program which enforces new standards on dust control, aiming to achieve an 80 per cent dust reduction.
The Flow Control Body's floor design also keeps the center of gravity of the load forward of the rear axle longer while in the dump cycle, reducing material surge as the load leaves the truck body. This eliminates lift at the front of the truck, making the truck much safer with increased stability.
The Westech Flow Control Body (patent pending) is available for all truck brands and models in combo (coal and overburden), coal or overburden designs.
With its core business in the mining and resources sector, publicly listed Austin Engineering has manufactured the Westech range of dump truck bodies globally and has proven track record of operating the Flow Control Body on sites in the USA. This includes the Liebherr T282C Ultra Class haul truck with a Westech Flow Control Body® which was awarded a Guinness World Record in 2011 for largest mining truck body by volume.
The first Flow Control Body will be launched on Monday, December 16 at Austin Engineering's facility in Hunter Valley, Muswellbrook, NSW. Interested parties may request for an invitation by completing the form found here.
More information about the Westech Flow Control Body® can be found at www.westechflowcontrol.com.au.