Victorian Premier Denis Napthine visited Mars Australia's Ballarat site on Friday and reported that the company's $52 million expansion is progressing well.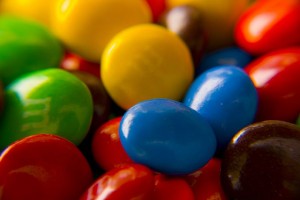 The expansion to the Ballarat facility would allow Mars Australia to continue manufacturing a host of products that would increase its already substantial contribution to the Victorian economy, according to the Premier.
"Mars Australia injects more than $145 million into our state's economy every year in addition to many hundreds of jobs," Dr. Napthine said in a media release.
"This expansion to the Ballarat facility will give Mars Australia the ability to grow these economic contributions even further upon completion."
More than 400 jobs of workers and contractors have been secured due to the expansion while the construction works has created over a hundred jobs. Among the work included in the upgrade of the facility are pipe and plant insulation, stormwater capture and storage, wastewater treatment upgrades, refrigeration systems upgrades and installation of solar panels.
"A key objective of these works has been to reduce energy and water costs and thus increase the competitiveness of Mars Australia," said Dr. Napthine.
"Further works have occurred on the production lines allowing Mars to better cater for export markets particularly with bite sized products such as Maltesers."
The Coalition Government contributed $2 million to the project says the Premier. The funding came from two sources—$1.5 million from the $1 billion Regional Growth Fund and $500,000 coming from the Industries for Today and Tomorrow Program.
"Supporting initiatives like Mars Australia's expansion project is the objective of our $1 billion Regional Growth Fund, which is investing in projects that strategically drive jobs, investment and innovation in rural and regional Victoria," Dr. Napthine said.