The Australian Made Campaign is urging businesses across the country to promote their heritage on Family Business Day which is held annually on 19 September.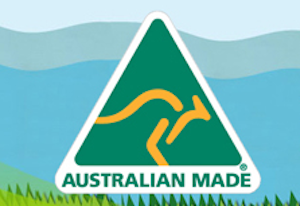 Family Business Australia is the peak body committed to contributing to Australia's future through a dynamic and sustainable family business community.
The organisation aims to provide access to specialist family, business and technical services and generate opportunities for families in business to learn and grow by networking and sharing with their peers.
"Family Business Day is an opportunity for all family and non-family members of the family business, as well as stakeholders and local governments to come together and recognise this important sector," the Australian Made Campaign said in a press release.
The Campaign pointed out that more than two thirds of all Australian businesses are family businesses that make and grow the products they sell in the country, keeping local farms and manufacturing plants in business and local people in jobs.
"Many of the country's largest and most loved companies started off as a family business including Australian Made licensees Coopers Brewery, Willow, AH Beard, Ugg Australia and Akubra Hats," reads the press release.
"Family farmers and manufacturers are encouraged to use the hashtags #madebyourfamily and #grownbyourfamily to help promote their products on social media or use the special social media tiles created for the day."
Consumers can identify products made and grown locally by family businesses by looking for the FBA emblem and Australian Made, Australian Grown kangaroo logos on products in-store, or by visiting www.fambiz.org.au and www.australianmade.com.au.