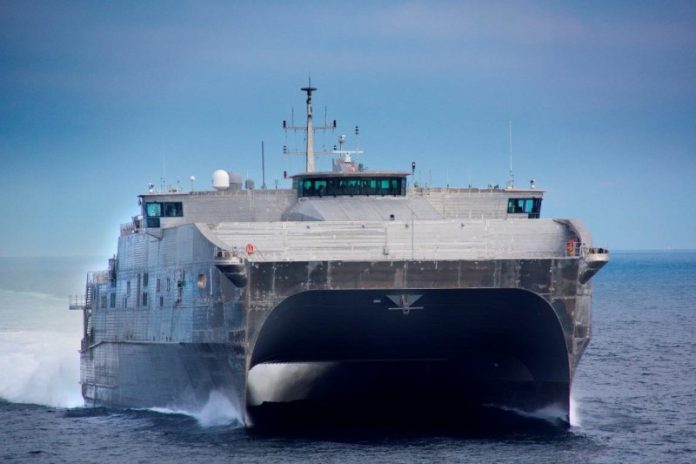 Austal USA, the American branch of operations for Australian shipbuilder Austal, has been awarded a A$434 million contract for the design and construction of two Expeditionary Fast Transport (EPF) vessels for the US Navy.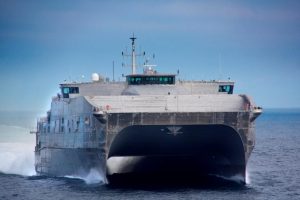 Austal said the new contract extends its total build for the EPF program to twelve ships and grows the company's extensive order book to over A$3.3 billion.
"This new order for a further two EPF reflect the US Navy's continued confidence and investment in a proven product. The EPF is a unique vessel that is re-defining naval sealift capability and exceeding expectations in various military and civilian operations around the world," said Austal Chief Executive Officer David Singleton.
"Two more EPF signal a commitment by the US Navy to further expand the EPF roles and reach -and represent a significant opportunity for the Austal USA workforce who have been achieving impressive production efficiencies and improved margins across the program."
Austal USA has thus far delivered seven EPF, five of which have already been deployed by the United States Military Sealift Command (USMSC) with various US Navy fleets around the world.
Three EPF are currently under construction at Austal USA's manufacturing facility in Mobile, Alabama, including the future USNS Yuma (EPF-8) which is scheduled for launch in coming days.
The EPF is a unique, 103 metre catamaran with a 35 knot performance, a large 1800 square metre cargo deck, medium-lift helicopter deck and seating for over 300 embarked troops.
The ship has the unique ability to support a variety of operations, including military and civilian logistics missions, humanitarian and disaster relief missions and other maritime law enforcement activities.