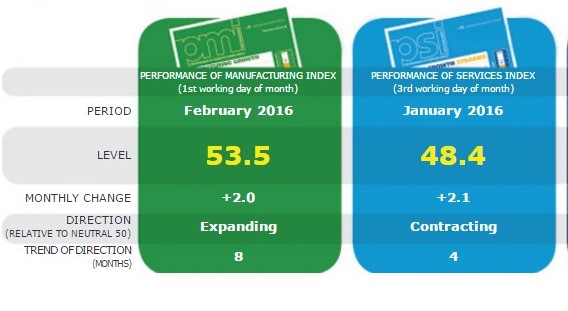 According to the latest survey from the Australian Industry Group, the manufacturing sector in Australia continued to expand in February with a PMI score of 53.5, which is a significant increase from the 51.5 recorded in January.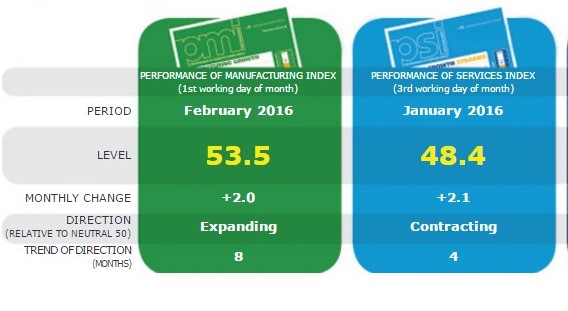 "The manufacturing sector had a running start to 2016 with another month of expansion recorded for February. Production, sales, new orders and exports all lifted in February to consolidate the gains made by manufacturers over the second half of 2015. There is little doubt that greater competitiveness in export markets and in the domestic market due to the lower dollar is central to this turnaround. With firmer expectations of the dollar remaining at or about its current level, confidence is building and businesses are readjusting their strategies, giving a higher priority to domestic activities both internally and along their supply chains," said Ai Group Chief Executive, Innes Willox, in a media release.
"While the balance appears to be swinging to the positive, important challenges and fragilities remain and the sector is vulnerable to international volatility and adverse domestic policy changes. Important sub-sectors, including the metal products sub-sector, remain in contraction as does the large machinery & equipment sub-sector despite improving trends in recent months. Many businesses are being adversely impacted by the higher costs of imported inputs associated with the lower dollar. Businesses are also finding that supply chains are taking time to rebuild after the "hollowing out" that characterised the extended period of weakness for the sector in recent years. The upcoming federal budget is an opportunity to add momentum to the recovery that is underway."
Four of the eight manufacturing sub-sectors expanded; food, beverages & tobacco was up 5.0 points to 61.7 in February; wood & paper products was down 7.2 points to 57.1; petroleum, coal, chemical & rubber products was also down 2.7 points to 56.4, while non-metallic mineral products rebounded from January's contraction and recorded a 5.7 point increase to 53.5.
Click here to read the full report.