The Australian manufacturing sector has lost its post-election momentum as business conditions contracted in the first three months of this year and may continue to do so in the coming months, revealed the Westpac industrial trend survey released on Thursday.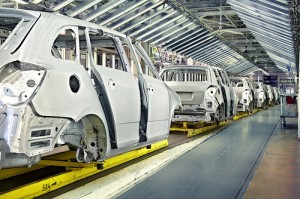 According to the article on The Australian, the Australian Chamber of Commerce and Industry (ACCI) -Westpac survey of industrial trends finds that Australia's composite index dropped 5.4 points to 50.9 in the March quarter after registering three consecutive months of expansion in the final months of 2013.
Expectations for the index in the future also dropped from 60.3 points in the December quarter to just 51.6 points in the March quarter.
Reading above 50 points indicates the sector is expanding.
Burchell Wilson, ACCI's acting chief economist, said the results of the survey were a "little bit disturbing".
"If actual conditions continue to disappoint expectations, we may see a further correction in the year ahead," Mr Wilson told reporters in Canberra.
However, Westpac senior economist Andrew Hanlan said there were some positives to be drawn from the report, including the labour market index which remained positive for a second quarter in a row, after registering nine consecutive negative quarters.
"It definitely does suggest that employment growth has turned the corner," Mr Hanlan told reporters.
According to him, export orders were also moving in the right direction, posting their best result since 2010/11.
He said investment improved, while the upswing in housing and dwelling approvals suggests there is a pipeline of building work over the next couple of years.